An Interview With Drew Gerber
Make a list of the things that matter most to you.
We live in a time of great excess. We have access to fast fashion, fast food, and fast everything. But studies show that all of our "stuff" is not making us any happier. How can we simplify and focus on what's important? How can we let go of all the clutter and excess and find true happiness? In this interview series, we are talking to coaches, mental health experts, and authors who share insights, stories, and personal anecdotes about "How Simplifying and Decluttering Your Life Can Make Us Happier." As a part of this series, I had the distinct pleasure of interviewing Tracy Onassis Hayes.
Coach Tracy Onassis Hayes is a recently retired Iraqi veteran who loves teaching others about decluttering. She was 2022 female veteran of the year in Arkansas. Tracy is also a motivational and podcast international podcast speaker. The Holly Grove, Arkansas enjoys traveling with her husband Cedric and spending time with her grandson Kharrington.
Thank you so much for doing this with us! Before we dive in, our readers would love to "get to know you" a bit better. Can share your "backstory" with us? What was it that lead to your eventual career choice?
Certainly, my husband loves watching Hoarders, well one episode had one his members on who had been dealing with the death of a loved one. It was during that moment that I realized that our spaces are an outward representative of the things we deal with internally.
Can you share the interesting story that happened to you since you stared your career?
This is more of a ministry, but an interesting thing was when I was assisting a friend who realized she was unknowingly passing the same gathering (collecting things) habits on to her teenage daughter.
Are you working on any exciting new projects now?
Yes, I am currently working on a decluttering ebook. How do you think this will help people. I believe it will help people realize that happiness is not found in stuff and that we can actually live happier with less.
Can you share with our readers a bit about why you are authority on the topic of "How Simplifying and Decluttering Your Life Can Make You Happier"?
Let's just say I learned from experience. When my husband and I married 8 years ago -we blended two households. Which consisted of children, animals, music equipment-you name it! Before we knew it the house had become more of a storage unit than home. It was overwhelming and depressing. I was like there must be a better way.
Ok, thank you for that. Let's now jump to the focus of our interview. We live in a time of excess. We access to so much. But studies show that our "stuff" is not making us any happier. Can you articulate for our readers a few reasons why all our possessions are not giving us happiness?
The stuff can actually rob us of our happiness. Why? Because we now have more things to manage. For example, if you have 60 t-shirts, that means you spend more time washing, folding, and storing. But you wear the same 15 t-shirts. Not only that but higher priced items cause us to have to work harder to afford them and more work never made any one happy. Lol
On a broader societal level, how do you think this excessiveness may be harming our communities and society?
This excessiveness harms our communities and society by creating a culture of frustration, depressed and unhappy people believe they feel there is always something else they should acquire.
The irony of struggling with happiness in modern times is glaring. In many places in the world today, we have more than ever before in history. Yet despite this, so many people are unhappy. Why is simplifying a solution? How would simplifying help people to access happiness?
This is very true. Simplifying is a solution because it causes you to take the emphasis off the stuff and place it on self. Simplifying frees up more time to focus experiences and quality time for family and friends.
Can you share some insights from your own experiences? Where in your life have you transformed yourself from not having enough to finally experiencing enough? For example, many people feel they don't have enough money. Yet, people define abundance differently, and often, those with the least money can feel the most abundant. Where in your health, wealth or relationships have transformed your life.
My family has experienced a lot of sickness and death. My family aunt and uncles passed away, my husband had two strokes and then my grandson was born with a heart disorder known as TGA. All of that had me reevaluating my whole life! You realize that stuff can never replace the people you love. Being able to watch Kharrington learn new things and see his big smile is the greatest wealth in the world. No amount of money can ever compare to that.
People, places, and things shape our lives. For example, your friends generate conversations that influence you. Where you live impacts what you eat and you spend your time. The "things" in your life, like phones, technology, or books impact your recreation. Can you tell us a little about how people, places and things in your own life impact your experience of "experiencing enough?"
I literally grew up in the military and it allowed me to people from all over the US and around the world. Those moments that I spent learning about their culture and customs really spoke to me. It during those moments that I began to realize that people are experiences spoke to my heart more so than stuff. And that is why I enjoy traveling meeting people and learning new things. I will take that over a new blouse any day.
What advice would you give to younger people about "experiencing enough?"
I would tell them to not be moved by the latest fads or gadgets but learn to focus on the things that make their heart smile. Usually, those things will not cost money, but they will be priceless.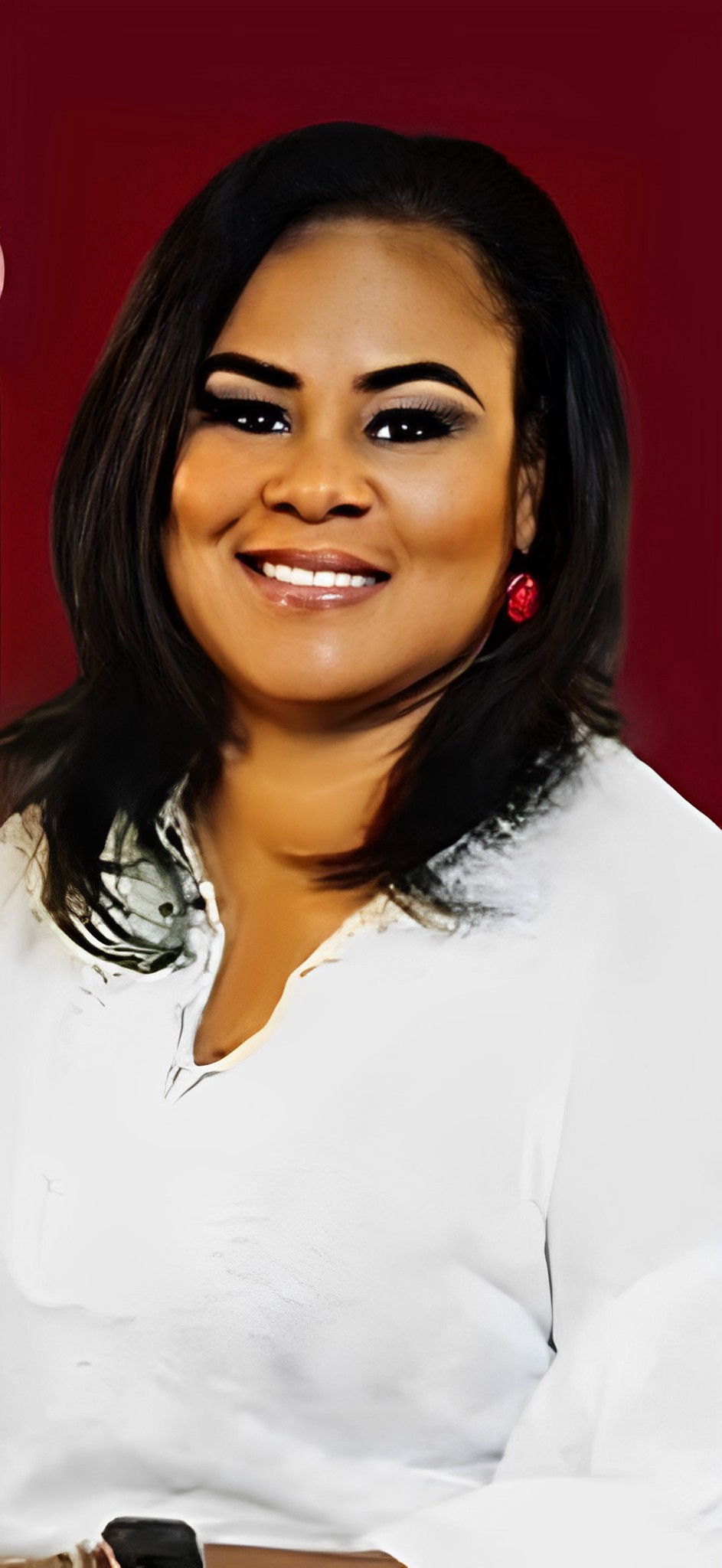 This is the main question of our interview. Based on your experience and research, can you share your "five ways we can simplify and declutter our lives to make us happier?"
Make a list of the things that matter most to you.
Take inventory of the "stuff" you have.
Determine what to keep.
Find ways for the stuff to help others.
Extend yourself some grace.
You are a person of great influence. If you could inspire a movement that would bring the most amount of good to the most amount of people, what would that be? You never know what your idea can trigger. :.)
If I could start a movement, it would be one of unity. I envision a world where we focus more on our commonalities instead of our differences. I want to be that spark of light that brightens someone's world, and it becomes a snowball effect.
Thank you so much for these insights. This was so inspiring, and so important!
About The Interviewer: For 30 years, Drew Gerber has been inspiring those who want to change the world. Drew is the CEO of Wasabi Publicity, Inc., a full-service PR agency lauded by PR Week and Good Morning America. Wasabi Publicity, Inc. is a global marketing company that supports industry leaders, change agents, unconventional thinkers, companies and organizations that strive to make a difference. Whether it's branding, traditional PR or social media marketing, every campaign is instilled with passion, creativity and brilliance to powerfully tell their clients' story and amplify their intentions in the world. Schedule a free consultation at WasabiPublicity.com/Choosing-Publicity.
---
Tracy Onassis Hayes On How Simplifying & Decluttering Your Life Can Make You Happier was originally published in Authority Magazine on Medium, where people are continuing the conversation by highlighting and responding to this story.