An Interview With Chad Silverstein
Learn sales and marketing skills and put it as your highest priority. It drives all your revenue and without it you do not have a business.
We are starting a new interview series about the world of entrepreneurship beyond the classroom — a realm where theory meets grit, and education meets real-world challenges. We want to hear about critical business wisdom that often goes unspoken in academic settings. I had the honor of interviewing Marc Afzal.
Marc Afzal is an entrepreneur with 21+ years of experience in the residential real estate world. Marc Afzal is a licensed Broker, NMLS Licensed Loan Officer, and Seasoned Real Estate Investor. He owns and manages Sell Quick California, a house-flipping business that buys homes throughout California. He also owns Investly, a residential retail Real Estate brokerage. He also has an e-commerce business that sells brand-name goods on Amazon and is establishing a start-up Tea company. Marc is also a volunteer at Napa High School as the Freshman Basketball Head Coach.
Thanks for being part of this series. Let's jump in and focus on your early years. Can you share who was your biggest influence when you were young and provide specific examples of what you learned from them that helped shape who you've become and how you live your life today?
Early in school, I learned hard work and dedication from my parents; seeing how hard they worked to give us a comfortable life set the tone for my commitment to success. My parents were refugees, came with nothing, and still provided so much that I was set up for success. I saw struggle, but with struggle, I saw hard work, resulting in our family living comfortably. My life today involves a continued effort of hard work and dedication to create a comfortable life for my wife and baby that is on the way.
Staying on the topic of influence, who has been your biggest catalyst more recently and what can you share that you've learned from them that led you to making changes in your life?
I am a huge sports fan, and growing up watching Kobe Bryant's dedication to the game was very influential. He approaches the game of basketball from his work ethic and drive for success while reinventing himself as a businessman. I come to all my businesses in the same way; I start my day early, plan it out, and approach it with a great work ethic. There is only one outcome, and that is success for me.
In this interview series, we aim to reveal what seasoned entrepreneurs wish they had known when they were starting out and capture what the textbooks and college professors left out. Mistakes are invaluable. Can you name one specific mistake that you made early on, and learned the most from, but wish you'd been forewarned about?
My biggest mistake early on in my 20s was not finding a mentor with my mortgage business. The business failed because I didn't know how to adapt to change and how to manage competition. Finding a mentor with experience and success would have led me toward the right path. The small cost of a mentor compared to the amount lost by not having one was a huge difference.
Is there a leadership myth you believed early on that you've since debunked through your real-world experience?
Being authoritative with my leadership approach was a huge myth. Rather than micro-managing, trust your employees to get the job done and mentor them properly so you set them up for success.
What's the key operational insight you've gained since running your business that was never mentioned in any classroom?
Mentoring and networking are huge for your success, learning from others failures and successes will go a long way!
Did college prepare you for scaling a business? What specifically was missing?
Absolutely not, school teaches surface-level material.The biggest piece that needs to be added to college concerning scaling a business is the steps needed to scale. For example, tracking KPIs was never discussed, nor was the importance of scaling with intent and personality tests to fit specific roles.
Any unexpected challenges in team dynamics that your academic experience didn't prepare you for? How did you handle it?
Yes, when I went to college, most businesses didn't provide an open communication platform for employees. Additionally, there were no conflict resolution policies to discuss problems openly. You typically had to go directly to HR and report them. Today, team-building events are organized, and teams have a more open line of communication to resolve matters quickly. We created these policies to ensure our team dynamics were healthy and open.
Have you had to unlearn any widely-accepted business 'wisdom' in your journey? What was it and how did it affect your strategy?
Yes, having to work at an office and requiring everyone in attendance. With my business all my employees are remote and, in some businesses, it works and in some it doesn't. I believe if you hire right then you will have accountable employees that respect your trust in them to work efficiently in a remote environment.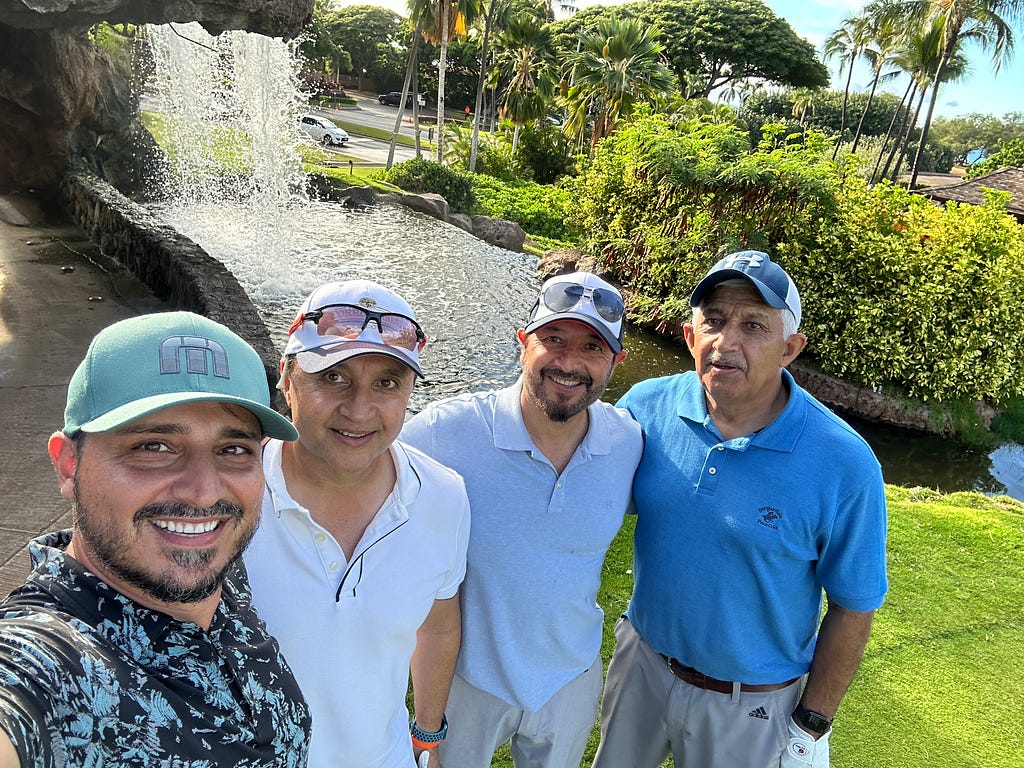 What's your advice for new entrepreneurs? What are your "5 Things You Won't Learn in College But Must Know to Succeed in Business"?
1. I wish I had known the importance of networking and building relationships when I was starting out.
2. I also wish I had known the importance of taking risks and being willing to fail.
3. The importance of learning from a mentor, it will be huge in setting you up for success.
4. Fund raising or using OTP, which means "Other Peoples Money" Its been key to my success as a Real Estate Investor.
5. Learn sales and marketing skills and put it as your highest priority. It drives all your revenue and without it you do not have a business.
How do you ensure your team not just understands but embodies your business principles? Any techniques you wish you'd known earlier?
Easy, I approach everyday the same with intent. I intend to work hard and dedicate myself to succeeding and they feed off of that.
If we were sitting together two years from now, looking back at the past 24 months, what specifically has to happen for you personally and professionally, for you to be happy with your results?
I would have to have doubled my income streams and have put in place people to run all my businesses so I can focus on family, travel and health.
Looking back over the last two years, what key accomplishments make you satisfied with your progress?
Opening a new business and working on a new one. Being able to generate 6 figure revenues in the first few months of starting the business.
As someone with significant influence, what's the one change you'd like to inspire that would benefit the most people?
Network with people that are successful and it will be the most impactful in your life.
How can our readers keep up with your work?
Social media is best, follow Sell Quick California or follow me on Linkedin.
Thank you so much for joining us! We wish you only success.
About the Interviewer: Chad Silverstein is an accomplished entrepreneur and visionary leader. He started his first company, Choice Recovery, Inc., while attending Ohio State University and grew it to become an industry outlier before selling the business after 25 successful years. With the launch of his second venture, [re]start, a career development platform, Chad aimed to help people find meaningful career opportunities. Under his leadership, his team was recognized as a "Top Workplace" award winner for over a decade, twice being ranked the #1 small and medium-sized business to work for in Central Ohio. Chad sold [re]start in 2023, enabling him to focus on building an online community of high-performing leaders and continuing to make a positive impact in people's lives.
---
Marc Afzal Of Sell Quick California On 5 Things They Forgot To Mention In College was originally published in Authority Magazine on Medium, where people are continuing the conversation by highlighting and responding to this story.