An Interview With Chad Silverstein
Business development never stops. If you want to make it as an entrepreneur or a small business owner, you can't stop selling yourself even when you are at capacity. You never know when something might fall out of the funnel.
We are starting a new interview series about the world of entrepreneurship beyond the classroom — a realm where theory meets grit, and education meets real-world challenges. We want to hear about critical business wisdom that often goes unspoken in academic settings. I had the honor of interviewing Ann Schreiber, owner and copywriter for Copywriting For You.
Ann Schreiber has been a marketer and content writer for over 25 years. She has worked for financial institutions such as FICO, Experian, Sutherland Global Services, and BlueChip Financial in various marketing leadership roles. Now, she is a full-time freelancer blogger and copywriter, writing on multiple topics, including personal finance, marketing and business, health and wellness, parenting and family, and more. Check out her website, https://copywritingforyou.net/, to learn more.
Thanks for being part of this series. Let's jump in and focus on your early years. Can you share who was your biggest influence when you were young and provide specific examples of what you learned from them that helped shape who you've become and how you live your life today?
I had a lot of influencers when I was young. It started with my dad when I was a kid. He was always an early adopter of new technology. When personal computers became mainstream, we were among the first families in our neighborhood to have one. He taught me to use it, and I taught myself to type. That's how I learned about formatting my short stories.
I was also influenced by several of my teachers. They encouraged me to do my best and not to let the pursuit of my interests get clouded by those who felt I should be doing something else.
Staying on the topic of influence, who has been your biggest catalyst more recently and what can you share that you've learned from them that led you to making changes in your life?
I went through an unanticipated divorce in 2019 after nearly 23 years of marriage. That difficult time in my life forced me to rethink who I was and who I wanted to be. I took it as an opportunity to reinvent myself. I had started freelancing (as a blog writer) shortly before my then-husband and I separated, and I kept freelancing on the side for years. In early 2023, I went through a job elimination. I had interview after interview where I was told I was overcompensated or too senior, or worse, that my skills were "outdated." I got tired of the rejection.
I had been quite successful with my freelancing. So, I asked my clients if they would be willing to double, or even triple, my workload. They all responded with an enthusiastic yes. Combining that with refreshing my Upwork profile, I had already offset over half of the income I had been making from my full-time job.
I made business development a focus, and within three months, not only had I made up my salary, but I had exceeded it by over 25%. And now, I write full-time. I'm my own boss, and I love it.
In this interview series, we aim to reveal what seasoned entrepreneurs wish they had known when they were starting out and capture what the textbooks and college professors left out.
Mistakes are invaluable. Can you name one specific mistake that you made early on, and learned the most from, but wish you'd been forewarned about?
One of the biggest mistakes I made was not focusing enough on keeping my skills fresh. When I first started as a marketer, it was all about print advertising and printed content. The concept of online blogs and websites was barely in its infancy. In fact, I was introduced to the World Wide Web as a college junior.
While I focused on my undergraduate and graduate studies, I let those degrees be "it." I should have pushed myself to take new classes or read about where marketing was going. Sure, I understood content and was a gifted writer, but I had no idea how to use it or what to do with it.
I wish our professors had talked more about the need to follow trends and take continuing education outside of pursuing another degree. The push was always about adding another degree. So, it never occurred to me that I could take courses separate from my college or grad school to help me stay updated on the latest and greatest.
Is there a leadership myth you believed early on that you've since debunked through your real-world experience?
That good things happen to those who wait. Not really. Sure, there is something to be said about being in the right time and the right place. But I have learned that I can't wait for that time and place to come to me. I need to find it for myself.
What's the key operational insight you've gained since running your business that was never mentioned in any classroom?
Because of the era in which I went to college, today's tools didn't exist then (of course). But I have since learned that there is a tool to help you with everything you can imagine. And it is perfectly okay to use those tools. You can use tools to help you check your grammar, to ensure you are original with your work, to help you create great titles and headlines, etc.
Did college prepare you for scaling a business? What specifically was missing?
Not at all. Even though I earned both an undergraduate degree in English and a graduate degree in Business Communications, we had yet to learn about business development or how to grow a personal brand. The course focused on the contribution you could make for yourself. We didn't discuss how to partner with others to help you and your business grow. What I learned back then was too focused on the moment. I should have learned how to focus on the future.
Any unexpected challenges in team dynamics that your academic experience didn't prepare you for? How did you handle it?
That's one thing that my collegiate education prepared me for well. I have always been an extroverted introvert, and I am completely happy to work independently to get the job done. But in my courses, we were always pushed into group work. This taught me how to realize my own leadership skills and partner with others who were stronger in areas that I wasn't.
Have you had to unlearn any widely-accepted business 'wisdom' in your journey? What was it and how did it affect your strategy?
I have been fortunate here. My parents and closest friends always pushed me to be my best. I was always eager to jump into leadership roles. I didn't allow myself to "hold back" if there was something I wanted. That said, I wish there had been more time learning about building that personal brand, defining a niche, etc.
So, if I were to say anything here, I was taught to cast too wide of a net.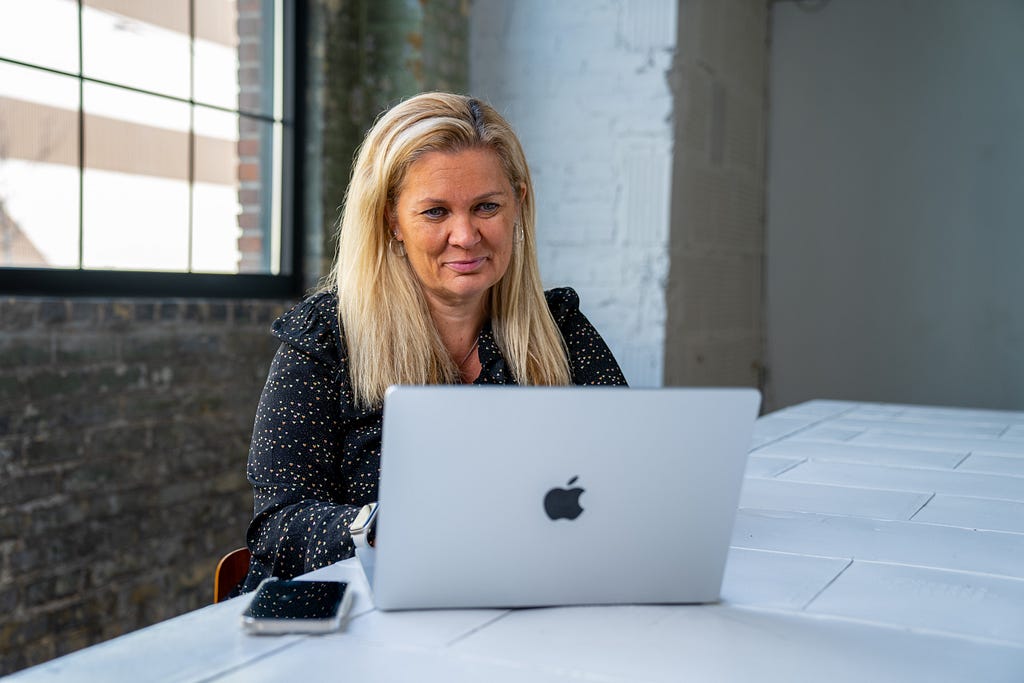 What's your advice for new entrepreneurs? What are your "5 Things You Won't Learn in College But Must Know to Succeed in Business"?
1. Business development never stops. If you want to make it as an entrepreneur or a small business owner, you can't stop selling yourself even when you are at capacity. You never know when something might fall out of the funnel.
2. It's okay to say you don't know how to do something. Sometimes, this is the biggest gift you can give to your team. Honesty of your shortcomings, because your team and colleagues can either help you fill the void, or can teach you the skills you need to be more successful.
3. How to create a niche. I was casting too broad of a net. In marketing school, they taught us how to do everything but not necessarily how to create a specialty. Sure, there is a need for generalized marketers, but if you have a passion for something, there is also a huge demand for specialists.
4. Confidence. Now, if my family or friends read this, they might laugh. I come off as confident. But inside, I'm often quivering and nervous. I wonder if I am good enough. I wish more time had been spent on developing that self-confidence and turning it into something productive.
5. The need for continuous learning aside from another degree. I wish there had been more discussion around emerging trends, what to follow, what to look for, and the need for continuing education. While I know I am in a great place now and have the skills to do what I need and want to do, I suffered for several years and could have been doing what I love long ago.
How do you ensure your team not just understands but embodies your business principles? Any techniques you wish you'd known earlier?
Right now, I am a one-woman show. However, I do hire freelancers to help me from time to time. If I see them doing something in a way that I now know can be more effective, I pass on my learnings. Even though they might be my competitors, plenty of content work exists. Why make them waste their time making a mistake?
If we were sitting together two years from now, looking back at the past 24 months, what specifically has to happen for you personally and professionally, for you to be happy with your results?
Absolutely. I love my life and where it has taken me. Every day, I am thankful for the growth I have experienced in these last several years. I am proud of myself for picking up the pieces from what happened back in 2019. I'm remarried to an amazing guy; I have two fantastic adult children and a beautiful young stepdaughter. But even more so, I get to do what I love to do every day. And I get to do it on my own terms.
Looking back over the last two years, what key accomplishments make you satisfied with your progress?
I've been fortunate to work with some great clients who have taken the time to praise me when they love my work but, more importantly, offer me constructive advice to improve my work. This is the sign of a great partnership. I've always been a great writer. But I get better and better every day.
As someone with significant influence, what's the one change you'd like to inspire that would benefit the most people?
Always keep learning. Always.
How can our readers keep up with your work?
They can follow my blog at https://copywritingforyou.net/ or connect with me on LinkedIn at https://www.linkedin.com/in/annschreiber/.
Thank you so much for joining us! We wish you only success.
About the Interviewer: Chad Silverstein is an accomplished entrepreneur and visionary leader. He started his first company, Choice Recovery, Inc., while attending Ohio State University and grew it to become an industry outlier before selling the business after 25 successful years. With the launch of his second venture, [re]start, a career development platform, Chad aimed to help people find meaningful career opportunities. Under his leadership, his team was recognized as a "Top Workplace" award winner for over a decade, twice being ranked the #1 small and medium-sized business to work for in Central Ohio. Chad sold [re]start in 2023, enabling him to focus on building an online community of high-performing leaders and continuing to make a positive impact in people's lives.
---
Ann Schreiber Of Copywriting For You On 5 Things They Forgot To Mention In College was originally published in Authority Magazine on Medium, where people are continuing the conversation by highlighting and responding to this story.