The Future Is Now: Melynda Kloc of The Borden Group On How Their Technological Innovations Will Shake Up The AI Scene
Starbucks, widely known for its coffee, underwent a massive rebranding strategy that was solely focused on design. The company revamped its logo, removing the words 'Starbucks' and 'Coffee' from the logo, and retained just the iconic siren. This move aimed to broaden its product line beyond just the coffee and beverages they sold to convey a more universal appeal, thus widening the customer base. The minimalist approach made the brand more adaptable across various mediums and resonated well with their changing consumer base.
As a part of our series about "Brand Makeovers" we had the pleasure to interview Melynda Kloc.
Melynda is an extremely versatile creator who is deeply passionate about design, storytelling, copywriting, ghostwriting, sculpture, and photography. With a Bachelor of Fine Arts in Sculpture, the creative possibilities are endless! Melynda specializes in copywriting and design and creates engaging experiences that resonate with client audiences.
At The Borden Group, Melynda brings innovation, unwavering work ethic, and a customer-centric approach to every project. My commitment to meaningful connections and unique experiences underlines everything I do. Trust Melynda to deliver engaging content and lasting connections through her immersive storytelling, unique creative design, and stress-free content creation.
Thank you so much for doing this with us! Before we dig in, our readers would love to "get to know you" a bit more. Can you tell us a story about what brought you to this specific career path?
I went to college for Fine Arts and majored in Sculpture. I also minored in Creative Writing. I knew that I always wanted to do something with art and writing, but never knew how to combine those two fields. When I found out that marketing has massive opportunities to combine art, writing, and design, I was smitten. I jumped in headfirst and haven't looked back!
Can you share a story about the funniest marketing or branding mistake you made when you were first starting? Can you tell us what lesson you learned from that?
Getting started in any field is always a learning experience, that's for sure! When I first got started, I would keyword stuff EVERYTHING. I learned very quickly that this makes your copy super repetitive, and the keyword stuff is SO obvious. I learned how to reposition my keywording, work on my SEO capabilities, and prioritize my clients' needs and goals.
Are you able to identify a "tipping point" in your career when you started to see success? Did you start doing anything different? Is there a takeaway or lesson that others can learn from that?
I started to see success nearly 3 months after I began working as a copywriter. I started position myself on LinkedIn shortly before that, and I applied to a position that my current boss, Melanie Borden, had posted for The Borden Group. I started putting myself out there more. And I really stayed true to being authentically myself. I feel that really made the difference in the direction of my career and the success I started to see.
Are you working on any exciting new projects now? How do you think that will help people?
We are! At The Borden Group, we recently released a community called Human to Brand. This community is also a course, is the perfect solution for anyone who is looking to grow their brand and their business at a much faster pace because they're supported with knowledge, support, DIY paced learning, and the community that we've put together.
What advice would you give to other marketers to thrive and avoid burnout?
My advice for thriving and avoiding burnout would be: Don't give up. But don't overdo it either. Success and progress don't have to be full throttle every single day, all of the time.
Success can also look like four hours of super hard work one day, followed by a day of rest, followed by 8 hours of hard work, and then a few days off. It's not required that you push yourself beyond what you're capable of every day.
It is important, however, to go beyond your comfort zone — especially when you're trying to grow, learn, and build your brand. Being uncomfortable is a sign of growth and learning. And those two items are essential for you on your success journey.
Ok, let's now jump to the core part of our interview. In a nutshell, how would you define the difference between brand marketing (branding) and product marketing (advertising)? Can you explain?
Brand Marketing, or branding, is essentially when your brand is what drives sales. For instance, Apple, Coca Cola, and Nike. You can see the Coca Cola logo, without any words, and you know what you're looking at. Same thing with Apple and Nike.
Product Marketing is the process of communicating your product's unique values. This means telling your ideal customers that you know what they're struggling with, how your product or service can help them, and telling your customers why your product is better than your competitors.
Building your personal brand is a little bit of both. You want to build a brand story that incorporates a little product marketing, while also telling a brand story that your customers want to follow. The overall goal is to be top of mind for your customers when they need you, your product, or your services.
Can you explain to our readers why it is important to invest resources and energy into building a brand, in addition to the general marketing and advertising efforts?
Absolutely.
Investing in your brand is an essential part of building your brand. You don't go to someone you don't know when you need a new computer, right? No, you probably go to Apple, Dell, or even Google to get the latest version of technology available, because you trust these brands.
You know they've done the work, you know they've put in the research to build the best products, and you trust the research and work that they've done because you've followed their brand story throughout the years.
And that's what you want your brand to be to your customers.
Let's now talk about rebranding. What are a few reasons why a company would consider rebranding?
You might want to consider a rebrand for various different reasons.
As a company evolves, their initial brand might not reflect their current identity, values or offerings. A rebrand in this situation would help the re-align the company's growth and changes with their goals and mission.
A few other reasons that a rebrand would be beneficial would be: repositioning themselves in the market, rebranding after a merger or acquisition to create a cohesive brand, reputation management, combatting a legal or trademark issue that they're current brand is encountering, keeping up with the technological and digital advances, to re-energize their customers or increase engagement within the customer base they've already established.
You may also consider a rebrand to differentiate yourself in a highly competitive market. Rebranding can help a company stand out.
Each company's reasons for rebranding are all unique and they could be a combination of several factors.
Successful rebranding often involves a comprehensive strategy that includes market research, understanding the target audience, and a well-planned execution to ensure a successful transition.
Are there downsides of rebranding? Are there companies that you would advise against doing a "Brand Makeover"? Why?
While rebranding can bring several benefits, it can also bring some potential downsides.
One of these downsides is: cost. Rebranding can be expensive.
It involves not just changing your logos and current designs but also investing in new marketing materials, signage, packaging, and potentially even legal fees. These costs can escalate very quickly.
Another major concern when it comes to branding is confusing the existing customer or client base.
A new brand identity might confuse existing customers because they might struggle to recognize the company that they were previously loyal to, which can lead to a temporary dip in sales or a loss of customer loyalty.
There are a few other rebranding downsides, but in my opinion, cost and customer confusion are two of the most important.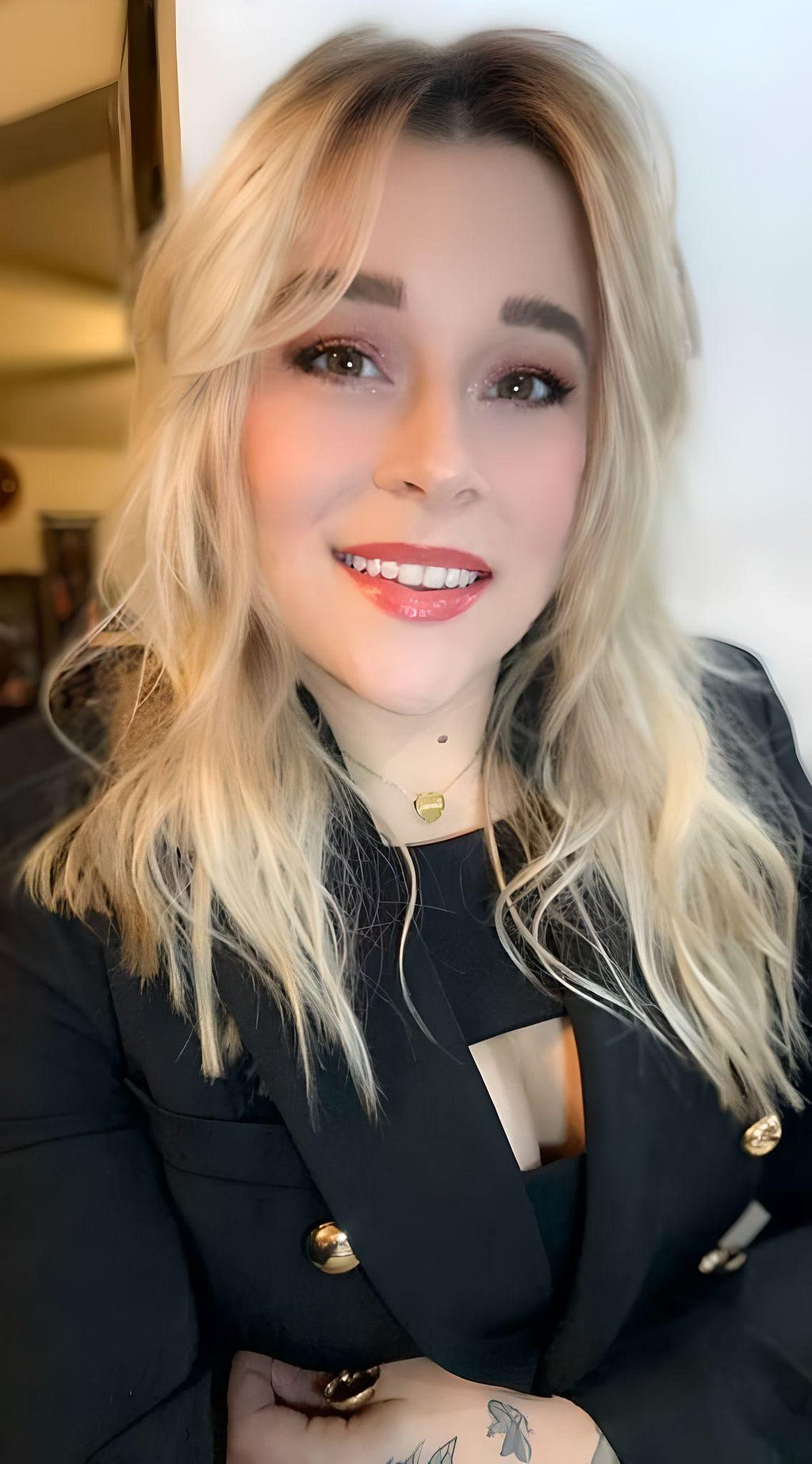 Ok, here is the main question of our discussion. Can you share 5 strategies that a company can do to upgrade and re-energize their brand and image?
Absolutely.
Five strategies that a company can utilize to upgrade and re-energize their brand and image are:
Storytelling and Authentic Brand Narrative.
An example of this would be Nike's "Dream Crazy" Campaign.
Nike's "Dream Crazy" campaignm featuring Colin Kaepernick, is an excellent example of powerful storytelling. By taking a stand on social issues and advocating for individual dreams and ambitions, Nike managed to revitalize its brand. The campaign was a significant departure from traditional sports advertisements, and it engaged customers emotionally by aligning with a cause, sparking conversation, and renewing interest in the brand.
2. Innovative Visual Identity and Design.
An example of incorporating innovative visual identity and design is perfectly embodied by Starbucks' Rebranding.
Starbucks, widely known for its coffee, underwent a massive rebranding strategy that was solely focused on design. The company revamped its logo, removing the words 'Starbucks' and 'Coffee' from the logo, and retained just the iconic siren. This move aimed to broaden its product line beyond just the coffee and beverages they sold to convey a more universal appeal, thus widening the customer base. The minimalist approach made the brand more adaptable across various mediums and resonated well with their changing consumer base.
3. Customer-Centric Approach and Engagement.
Airbnb's rebranding and community focus is a perfect example of taking a customer-centric approach, focusing on the customer engagement for their brand.
Airbnb changed their focus to their customers and building a customer community. They created a community-driven brand experience, much like Lulu Lemon. Their rebranding was not just about visual change; it was about fostering a sense of belonging and trust within their customer community. By incorporating user-generated content, emphasizing shared experiences, and showcasing real stories from hosts and guests, Airbnb re-energized its brand to emphasize inclusivity, diversity, and personal connections.
4. Product Innovation and Expansion.
Since Apple has an amazing marketing strategy, we'll discuss Apple's rebrand transformation with the iPod and iPhone.
Apple transformed their brand significantly through product innovation. The launch of the iPod and later the iPhone completely reshaped the company's image. The brand moved from being seen as a computer manufacturer to a leader in music, design, and eventually, smartphones. The evolution of their products not only re-energized the brand but also attracted new demographics and markets.
5. Partnerships and Collaborations
One of my personal favorite rebrand campaigns? Target's designer collaborations.
Target successfully re-energized its brand through strategic partnerships and designer collaborations. Partnering with high-profile designers and brands such as Missoni, Lilly Pulitzer, and Marimekko allowed Target to offer limited-time, exclusive collections. These collaborations not only attracted new customers but also generated buzz, positioning Target as a retailer that offers trendy and affordable products, renewing interest in their brand.
In your opinion, what is an example of a company that has done a fantastic job doing a "Brand Makeover". What specifically impresses you? What can one do to replicate that?
A brand that Melanie Borden (my boss) and I talk about pretty much every day, is Peloton.
Peloton is an excellent example of a brand makeover.
What Impresses in Peloton's Brand Makeover: they built a massive community among its users.
The specific portions of the rebrand that I most enjoyed are the live streaming capabilities, the on-demand workouts, and the blend of technology and fitness. They emphasize these things through their authenticity and relatability. They also gamified working out when fitness options were limited during the COVID-19 pandemic.
How can one replicate Peloton's success?
Focus on creating inclusive marketing, celebrate diversity, encourage telling your unique journey, utilize technology to build community, offer interactive experiences, engage with your customers, go 'live' and host live events online, and stay super authentic to your brand and your mission.
Being real and sharing real stories with your customers will build your customer relationships and your trust within your customer base because they will see that you're an authority in your space based on your real-life experiences.
You are a person of great influence. If you could inspire a movement that would bring the most amount of good to the most amount of people, what would that be? You never know what your idea can trigger. 🙂
If I could inspire a movement, I would want to inspire mothers who have endured child loss.
I would want women to know that there's still life after loss. And that they are still capable of achieving their dreams.
Can you please give us your favorite "Life Lesson Quote"? Can you share how that was relevant to you in your life?
My favorite life lesson quote is actually two quotes.
The first: "The future belongs to those who believe in the beauty of their dreams." — Eleanor Roosevelt
The second: "The only impossible journey is the one you never begin." — Tony Robbins
How can our readers follow you online?
Others can follow my work online via following my LinkedIn profile, my Instagram, or my Vocal Media page!
Thank you so much for these excellent insights! We wish you continued success in your work.
---
The Future Is Now: Melynda Kloc of The Borden Group On How Their Technological Innovations Will… was originally published in Authority Magazine on Medium, where people are continuing the conversation by highlighting and responding to this story.