Stay true to yourself, first and foremost. Never be afraid to evolve and grow as a person and an artist. You definitely need to find the right team — one that loves you for you, shares your same vision, and will fight for you to be heard and seen. Keep your head down, work hard, and tune out the noise that doesn't matter.
As a part of my series about stars who are using their platform to make a significant social impact, I had the pleasure of interviewing Erin Duvall.
There are many roles women play on a daily basis, creating a need for several different faces that each resemble the role authentically. Erin Duvall's intention is to show you all of her roles and "faces'' via her successful mediums of Music, Motherhood and Entrepreneurship. Collectively — "The Three Faces of Erin''. She aims to have you unmask your "faces'', embrace your roles and find what inspires you.
The Texas-born singer-songwriter, Erin Duvall, was raised on a foundation of country, blues, gospel, and rock 'n' roll. Erin's unique approach to music has drawn comparisons to singers like Janis Joplin, Natalie Maines, and Susan Tedeschi. As the fourth of five children in her family, Erin learned to advocate for herself and what she wanted at an early age, which was to always perform. By delivering raspy country vocals, Erin sets herself apart from other women in today's country music scene. She belts, teases, and soars into listeners' ears with her roadhouse bluesy tunes and the sultry sounds of her vocals.
Erin's debut album, Out of Focus, was recorded in 2010 with producer and songwriter Rob Giles. Rob Giles is a singer-songwriter known for his solo work, along with working with Andy Summers of the Police and the band The Rescues.
Taking a pause to become a mother to four beautiful children and, as a single mother, she knows the importance of hard work and following your dreams. Currently, Erin is working with Terry and Simeon Baker of Baker Brothers Music. With over 30 years of experience, they have worked with Michael McDonald, Aretha Franklin, Kirk Franklin, Patty Austin, Wayne Newton, and Bishop TD Jakes, to name a few. Together they are working to perfectly blend country, gospel, and rock 'n' roll into one sound, showcasing the music that was rooted in Erin's upbringing.
The story of Erin Duvall has taken her around the sun twice and led her back to her passion for music time and time again. As a mompreneur, Erin is the creator and founder of the children's animated character Aunty E, who teaches children about all types of music. The exciting animated world of Aunty E started in 2006 with producer Billy Henry. Billy has worked with prominent acts like The Chicks, Courtyard Hounds, Fleetwood Mac, and Shakira.The project is very near and dear to Erin's heart, and she is excited to share the progress with all of you as she revamps it. Aunty E now features over twenty characters, a book series, and an album.
As an influential philanthropist, Erin Duvall and her sister, Molly Duvall Thomas, founded a multimedia brand known as Sisters of Red. Sharing their love of fashion, design, travel, and all things real and beautiful, Sisters of Red started in 2017 as a creative outlet to share their inspiration. As a sister-duo, the two share a passion for giving to help make a difference in the lives of others.
"I have grown up with two very strong examples of family first, hard work and giving back. So now, as a single mother of four, I feel very strongly to leave a legacy behind for my children that makes them proud," says Duvall. With the passion that burns inside Erin Duvall, she will excel in all aspects of her career, especially in an ever-increasing world of burn-outs and flashes that dispense as quickly as the wick is lit.
Thank you so much for joining us on this interview series. Can you share with us the backstory that led you to this career path?
Thank you so much for having me! I grew up in a large family in Dallas, TX, as the fourth of five children. I have two very wonderful parents who taught us at an early age the importance of hard work and giving back. Growing up, every aspect of my life revolved around being a performer, from being the lead in the high school musical to captain of the cheerleading squad.
I have wanted to be a performer since I was a little girl. I was always writing songs in my journal, blaring Dolly Parton or Shania Twain, and putting on shows for anyone that would listen.
My younger years were full of performing, and then I took a pause to go to college at The University of Texas and majored in journalism, where I really honed in on my craft of writing. Immediately after college, I went straight back to music and have had quite the journey along the way: from children's music to my music, from New York to Nashville to the West Coast, then back to Texas, to becoming a mother and writing this new album, it's been a long and winding road. One that has always been centered on music. I wouldn't be where I am today without my love of music and all the fabulous places it has taken me along the way to get to where I am now.
It has been said that our mistakes can be our greatest teachers. Can you share a story about the funniest mistake you made when you were first starting? Can you tell us what lesson you learned from that?
One of the funniest mistakes I made when I first started is that I wore silk on stage and was completely drenched through my white silk dress within the first hour. That was not a good look. Haha.
Also, when you are young, you have the drive and the desire, but sometimes you don't fully understand the magnitude of work that lies ahead of you. I put so much work into my music, but I didn't fully understand that the promotional side of the music was as much work, if not more. I also did not build the right team around me to fully push what I was doing. So now I still have that same drive and desire, but I have an insane work ethic on the front and back ends of everything I do, plus an incredible team around me.
What would you advise a young person who wants to emulate your success?
I would tell a young person who is just getting started to understand that it is a journey. You will have some great days and you will have a lot of roadblocks in your way, but if you wake up every day and just put one foot forward and keep going, no matter how hard it gets, it will pay off. Hard work works! And also, be very careful who you let into your inner circle! Build an incredible team around you that will protect you and share your vision.And lastly, have purpose in everything you do and stay true to yourself. The other side of that coin is too exhausting to hold up.
Is there a person that made a profound impact on your life? Can you share a story?
My parents, without a doubt. They are the true images of hard work, paying it forward, and selfless love. They have always allowed me to steer my own ship in the direction I desired and have given gentle pushes when necessary. They are about to celebrate their 52nd wedding anniversary and have the greatest love story. Their work ethic is unmatched, and their desire to do good in the world is so admirable. They are my greatest inspiration.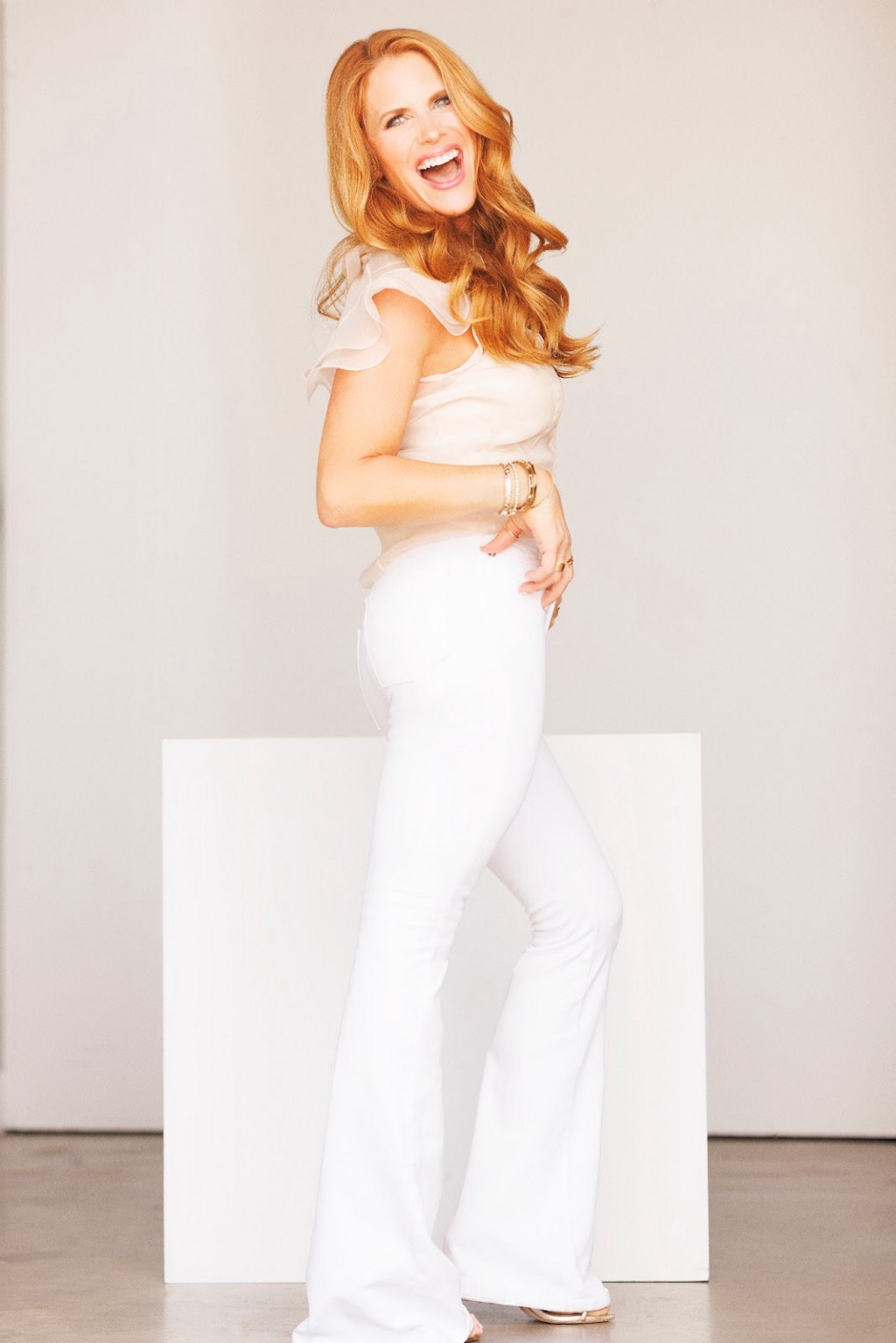 How are you using your success to bring goodness to the world? Can you share with us the meaningful or exciting causes you're working on right now?
I have been in the music business for a really long time, but I took a step back when I had my four kids to write more and recenter my focus in the music industry. When I decided to release this album again, I wanted to make certain that I was using my voice for something positive in the world. I am blessed to have four amazing children. I am a single mother, and while it is the greatest part of my life, it comes with a lot of hardships. So I founded "Twice the Love Foundation," and we are raising money and awareness for single parents, both men and women alike, to help them get back on their feet again. We want to be a center of hope and guidance for those who feel overwhelmed and are struggling to take the first step on their own.
Can you share with us a story behind why you chose to take up this particular cause?
I was very fortunate to have a loving place to land going through my divorce, but many single parents do not. I would say to myself constantly, "What would I do if I didn't have this loving "Where would I go?" "What would I do?" The thought was all consuming and so incredibly daunting. You have to stay strong to be a beacon of light and hope for your children, but sometimes that seems impossible. So how do we help? This is where "Twice the Love Foundation" came into play. This foundation came from a very genuine place, and we are so excited about the work we are doing.
Can you share with us a story about a person who was impacted by your cause?
We just recently did a big event in Dallas, TX (my hometown), where we raised money for The Genesis Women's Shelter. Dallas is such a charitable city, and we are helping so many women and children in need at the shelter because of this event.
Are there three things or are there things that individuals, society, or the government can do to support you in this effort?
I think that there is a stigma attached to the idea of being a single parent. Most people believe that one spouse did something horrible for you to get to this place. But truth be told, there are lots of ways to become a single parent. You can get divorced (for simple or complicated reasons), experience a death, or make the choice to raise a child alone. I believe that we, as a society, need to educate ourselves on what single-parent households look like and be more sensitive. The workload that these single parents take on is heavy. We not only give twice as much love as we receive. We are working on a podcast right now to interview different single parents in different stages of life and different areas of work. I am excited for the opportunity to have these important conversations. I would love to have this conversation with Kelly Clarkson. I think she has such a positive impact on the world, and she too understands the weight of being a single parent.
Why do you think music in particular has the power to create social change and create a positive impact on humanity?
I truly believe that music opens the windows to our souls. It moves us in ways that are sometimes hard to reach otherwise. It can release the tears you have been holding on to for years, give you the strength to pick yourself up after a breakup, or rock your baby to sleep at night. It is a universal love language. We just finished recording the song for the "Twice the Love Foundation," and I had to choke back tears while recording it because it is real and honest, but full of hope and love. It will speak to so many people, and we are very excited for everyone to hear it.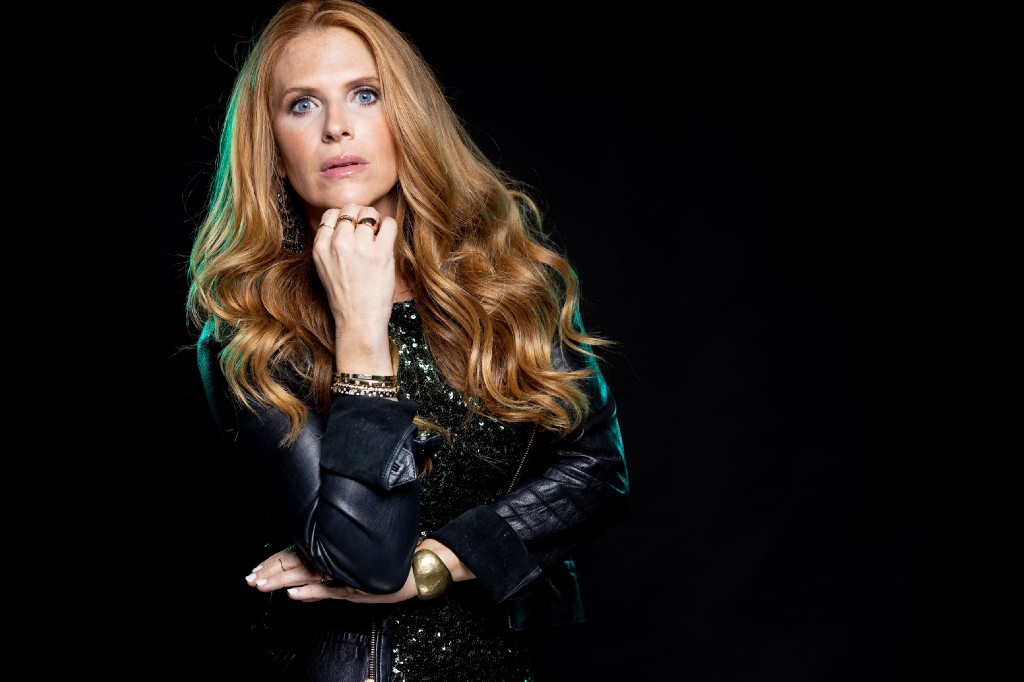 What are your "5 things I wish someone told me when I first started"?
Stay true to yourself, first and foremost. Never be afraid to evolve and grow as a person and an artist. You definitely need to find the right team — one that loves you for you, shares your same vision, and will fight for you to be heard and seen. Keep your head down, work hard, and tune out the noise that doesn't matter. If someone really wants to work with you, they will absolutely make that known and always be working on your craft. The moment we stop bettering ourselves and our crafts, that is the moment that we become stagnant.
You're a person of enormous influence. If you could start a movement that would bring the most amount of good to the most amount of people, what would that be? You never know what your idea can trigger.
To always be kind and live by the golden rule. We were all made different on purpose, and we should celebrate one another's differences and learn from one another because that is a beautiful way of life. That is the way the world was intended to be. Also, to rewrite the story of being a single parent. To educate the world on what single parents are going through and bring more compassion and sensitivity to the subject.
Can you please give us your favorite life lesson quote? And can you explain how that was relevant in your life?
There is a great song by Little Feat called "On Your Way Down," and there is a line that says, "The same people that you must use on your way up, you might meet up with on your way down." That always stuck with me. It is a true reminder that life is about riding a rollercoaster. Sometimes you are at the peak, and sometimes you are running down that slope, going from zero to 60, about to crash head first. So always be kind; there is no reason not to be. You are never too important in life to be anything but respectful. Everyone, no matter where they are on their journey, should treat everyone with the same love and respect.
We are blessed that some very prominent names in Business, VC funding, Sports, and Entertainment read this column. Is there a person in the world, or in the US with whom you would love to have a private breakfast or lunch, and why? He or she might just see this if we tag them.
Dolly Parton or Lin Manuel Miranda. I would love a glimpse at how their brilliant minds work, especially in the songwriting category. I think they are two of the most brilliant writers, and I am always in awe of their work and have the highest respect for them both.
Thank you so much for these amazing insights. This was so inspiring, and we wish you continued success!
---
Stars Making a Social Impact: Why & How Erin Duvall Is Helping To Change Our World was originally published in Authority Magazine on Medium, where people are continuing the conversation by highlighting and responding to this story.