Moving From Command & Control to Coaching & Collaboration: Cecilia Laube Of STORMICO On How Leaders and Managers Can Become Better Coaches
An interview with Karen Mangia
Walk the talk. Leading by example is the only way to build credibility as a coach. Be an example of what you preach, and this will , in turn, inspire others. For example, encouraging employee self-advocacy skills is fundamental in a flexible career pathways environment, so "see something, say something, do something".
The number one leadership initiative in any organization today is improved coaching. Coaching empowers employees, empowerment drives engagement, and engagement drives performance. At its core, coaching is about transformation. Leading distributed teams requires transforming how we coach and changing our play calls and playbooks to get things done. As a part of our interview series called "Moving From Command & Control to Coaching & Collaboration; How Leaders and Managers Can Become Better Coaches," we had the pleasure to interview Cecilia Laube.
Cecilia has 20+ years of expertise in strategic transformation and organizational development. Her approach focuses particularly on aligning business priorities to organizational strategies, building strategic capabilities, and developing change leadership, which she has done across eight different industries. She is a groundbreaker demolishing the status quo and firmly believes in the Human Capital function enabling the strategic direction and long-term objectives of an organization. Cecilia is an inclusive change leader known for her innovation and systems-thinking approach to problem-solving.
Thank you for joining us to explore a critical inflection point in how we define leadership. Our readers would like to get to know you better. What was a defining moment that shaped who you are as a leader?
There have been several moments, but one in particular that comes to mind is the day I received the Autism diagnosis for my son 15 years ago. Since then, I have learned to more intentionally appreciate differences. I have become a leader that fosters diversity of thought, and I am a strong advocate for inclusion of every kind. I have also learned that appearances can be deceiving, because every person is in search of the same human needs, and it is only the how — "the vehicle" — that differentiates us. I truly believe in diversity as a propeller for innovation and I strive to live and breathe that mantra every day.
John C. Maxwell is credited with saying, "A leader is someone who knows the way, goes the way, and shows the way." How do you embody that quote as a leader?
What a fantastic quote! I am known for being a catalyst leader because I tend to constantly challenge the status quo. When you do that, you are known for "going the way" and "showing the way". However, I admit that I do not always "know the way," so I prefer to leverage collaboration and diversity to figure it out. I also think that, given the speed at which change is occurring, we leaders must become very comfortable leading through uncertainty, which requires us to have a mindset where failure is the avenue to success.
How do you define the differences between a leader as a manager and a leader as a coach?
A leader as a manager is one that is primarily focused on the completion and/or coordination of tasks and administrative paperwork. They are often the one that spends most of their time on a short-term planning horizon and do not see talent development as part of their responsibilities, but rather the job of HR. On the other hand, a leader as a coach is one that spends most of their time developing talent. They are the one that maintains an outside-in perspective to stay current on skills and development needs, as well as operate in a long-term planning horizon most of the time.
We started our conversation by noting that improved coaching is the number one leadership initiative in any organization today. What are some essential skills and competencies that leaders must have now to be better coaches?
While I absolutely agree on the need for the shift from command & control to coaching & collaboration for leaders, we cannot expect them to make such a switch by themselves. As an organizational expert, I spend my time analyzing the readiness of the organization for transformations like this one. Unfortunately, very few companies (only 5% of organizations according to McKinsey's recent research "The State of Organizations 2023") spend time assessing if the business ecosystem is ready to support the transformation it is demanding from its leaders before it places the request on them. Unless the business ecosystem is ready to nurture the changes we are expecting leaders to make, a company should not embark on such changes. Therefore, the number one leadership initiative in an organization today should always start with whether or not the business ecosystem is ready for shifting from command & control to coaching & collaboration. This would include assessing and aligning organizational structures, key leadership development programs, leadership performance measures, promotions and recognition processes, people systems, data & analytics, and organizational culture.
It is only then when an organization should move towards working on identifying the skills necessary to support a coaching & collaboration people leadership brand. In my opinion there are three primary skills implicit in a coaching & collaboration leadership style:
Active listening: the ability to attend to employees' career interests and aspirations. Also the ability to ask questions versus provide solutions.
Authenticity: the ability to be honest and transparent with self and others. Also the ability to deliver and receive feedback even when it is tough.
Upstream thinking: the ability to search for root causes and connect dots.
We're all familiar with the adage, "You catch more flies with honey than with vinegar." How are you inspiring — rather than mandating — leaders to invest in upskilling and reskilling?
The key is linking upskilling and reskilling programs to career development interests. The latter would be much more effective in an organization with a strong learning culture, where upskilling and reskilling is the norm and not the exception. When employees can link upskilling efforts to career advancements in areas of interest, the need for upskilling and reskilling is transformed into an opportunity.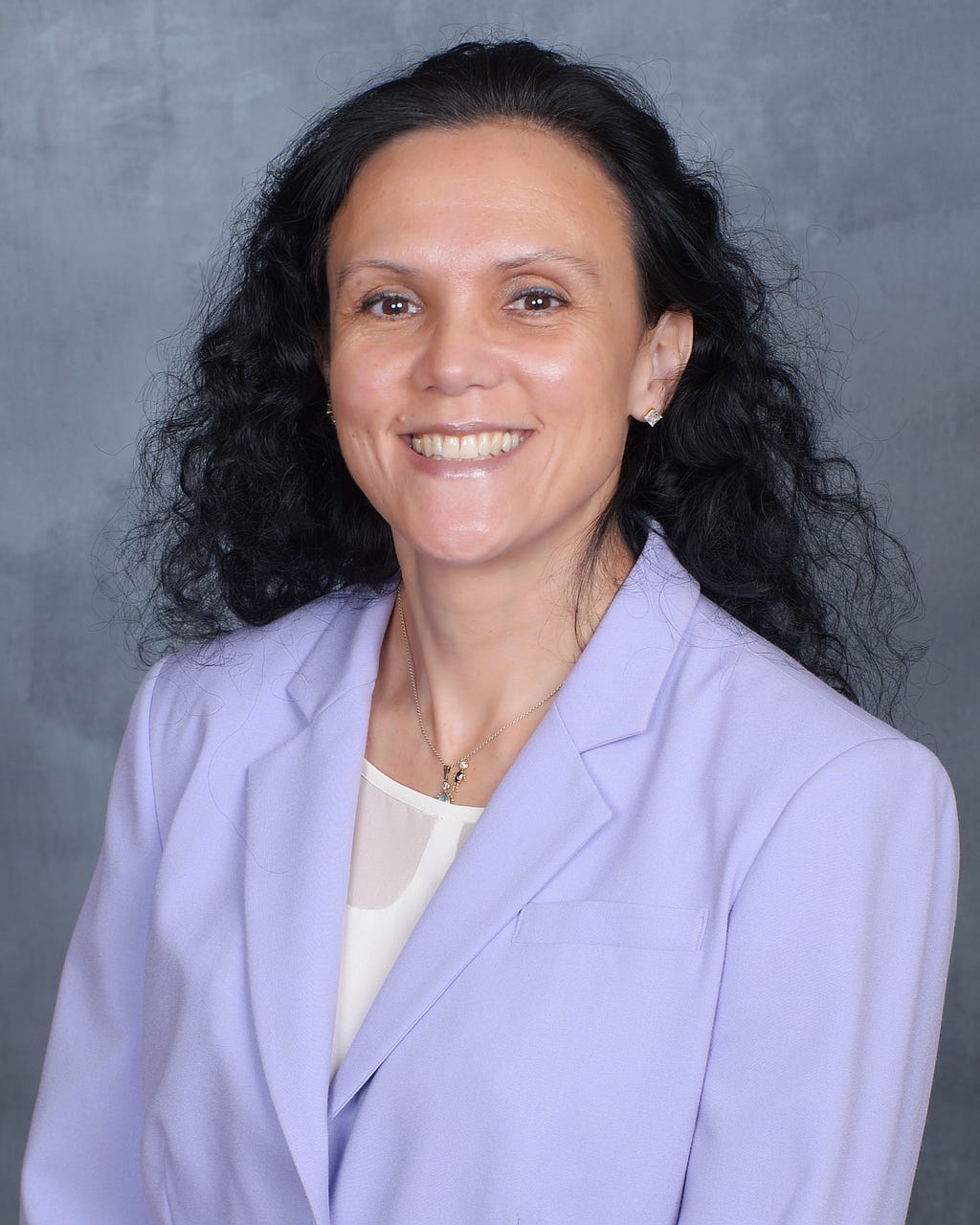 Let's get more specific. How do you coach someone to do their best work? How can leaders coach for peak performance in our current context? What are your "Top 5 Ways That Leaders and Managers Can Be Effective Coaches?"
It is known that we do our best work when we are passionate about what we are doing, thus, as leaders we must consider the alignment of employee interests to career pathways as part of our role. I do think it is exactly this gap that has contributed to the "great resignation" movement. So, how can leaders contribute to better aligning employees' interests to career pathways? Here are my Top 5 Ways How Leaders and Managers Can Be Effective Coaches :
Get to know your employees. We need to make the time to get to know each employee at a personal level. Leaders must understand what drives each employee and how those drivers align with the company's needs. Performance review sessions must be transformed into career development sessions. For example, leveraging one-on-one meetings to get to know each employee is an effective way to learn about their career aspirations.
Create a psychologically safe environment. As leaders, it is our responsibility to create an environment where everyone can be themselves and there is no fear in holding honest conversations. For example, showing your own vulnerability to others will open up the door for employees to follow.
Challenge the status quo. Just because some things have been done a certain way for sometime, it doesn't mean that as leaders we cannot challenge them. Change and transformation has never been a product of maintaining the status quo. A great example is remote work, which was impossible for many up until a couple of years ago.
Walk the talk. Leading by example is the only way to build credibility as a coach. Be an example of what you preach, and this will , in turn, inspire others. For example, encouraging employee self-advocacy skills is fundamental in a flexible career pathways environment, so "see something, say something, do something".
Be human. Remember that every employee is searching for the same three human needs: Success, Belonging, and Purpose. As leaders, our role is to enable each employee to satisfy those needs in the most meaningful way possible within the constraints of the business ecosystem. See the illustration below.
We're leading and coaching in increasingly diverse organizations. And one aspect of workforce diversity on the rise is generational diversity. What advice would you offer about how to effectively coach a multi-generational workforce? And how do you activate the collective potential of a multi-generational workforce?
When it comes to diversity, you first must become self-aware of your own biases. You must open up your mind to new possibilities, learn to appreciate differences, and breakdown stereotypes. Only once you have addressed your own biases can you assist others with theirs.
The ultimate value of human diversity of any kind (age, race, gender, abilities, etc.) is innovation. Linking the collective potential of a multi-generational workforce to business innovation is an effective way to leverage its value. By doing that, we redirect attention to the outcomes and benefits of a diverse workforce rather than the obvious differences and perceived barriers. In a rapidly changing world, innovation is a strategic imperative.
You're referring to emotional intelligence, in a sense. What are two steps every leader can take to demonstrate a higher level of emotional intelligence?
Step 1: immerse yourself in something different or new that challenges you. Immersion is the most effective way to expand your experience, and therefore beliefs, which will in turn influence your leadership mindset. I am fortunate enough to have worked on three different continents with a variety of organization sizes , which has helped widen my understanding of what is possible and has enabled me to see a business problem from multiple perspectives. This is why I always recommend leadership rotational programs as an integral part of leadership development in any organization.
Step 2: foster diversity in everything you do. A business problem very rarely has only one side, therefore effective solutions can only derive from taking diverse points of view into account. It is not about making everyone happy, because that is impossible, but it is about acknowledging that every relevant aspect of a problem has the right to be heard. This is why it is important that a leader at any level of the organization maintains a "foot on the ground" so it can always be connected to diverse perspectives. A very effective strategy is holding informal lunches, coffee breaks, or simply walking the hallways of the office (in-person or virtually).
Words matter. And we're collectively creating a new leadership language right now. What are the most important words for leaders to use now?
I am not sure it is about specific words as much as it is about leadership attitude. I believe the most important attribute of a leader today is authenticity. Employees can detect when a leader is being false from a mile away, and therefore their experience with the company will be negatively impacted. The most effective people leaders are humble, authentic, and transparent. They walk the talk and take accountability for their mistakes. After all, people-leaders are just employees too, and we are all humans.
I keep inspiring quotes on my desk. What's your favorite "Life Lesson Quote," and why does it mean so much to you?
My favorite quote is from Peter F. Drucker "The greatest danger in times of turbulence is not the turbulence: it is to act with yesterday's logic." Change is constant and if we do not adapt our way of thinking — our mindsets — we won't be able to thrive. We will always feel like we are only surviving through the turbulence we are facing, and it will make us hate the change when what we need to do is change the assumption.
Our readers often like to continue the conversation. What's the best way for readers to connect with you and to stay current on what you're discovering?
Connect with me via LinkedIn linkedin.com/in/cecilia-laube
Thank you for sharing your insights. We appreciate the gift of your time and wish you continued success and good health.
About The Interviewer: Karen Mangia is one of the most sought-after keynote speakers in the world, sharing her thought leadership with over 10,000 organizations during the course of her career. As Vice President of Customer and Market Insights at Salesforce, she helps individuals and organizations define, design and deliver the future. Discover her proven strategies to access your own success in her fourth book Success from Anywhere and by connecting with her on LinkedIn and Twitter.
---
Moving From Command & Control to Coaching & Collaboration: Cecilia Laube Of STORMICO On How Leaders… was originally published in Authority Magazine on Medium, where people are continuing the conversation by highlighting and responding to this story.