An Interview With Martita Mestey
Appreciate the free time that you have because there won't be a lot of it. Relationships and family ties will be tested.
As part of our series about the lessons from influential 'TasteMakers', I had the distinct pleasure of interviewing Devin Pinto.
Devin Pinto, the executive chef for St. Cruz at The Leo Kent, Tucson, A Tribute Portfolio Hotel, and Remington Hotels, is a curator of unique Southwestern culinary experiences. Pinto, a Tucson native, utilizes his extensive experience in the field combined with a passion for local flavors and ingredients to construct creative menus and lead a top dining experience. Pinto started his culinary venture learning from prestigious chefs across Arizona through working multiple positions at restaurants, eventually leading him to an executive sous chef position at The Ritz Carlton, Dove Mountain from 2009 to 2021. Following the Ritz Carlton, he became the executive chef at Hacienda Del Sol Guest Ranch Resort in 2021, a boutique hotel with two restaurants. Now at the new St. Cruz, Pinto looks forward to providing an upscale and fun Made-In-Tucson culinary experience like no other.
Thank you so much for doing this with us! Our readers would love to 'get to know' you a bit. Can you share with our readers a story about what inspired you to become a restauranteur or chef?
I grew up in Tucson watching cooking shows on PBS in the '90s, such as Julia Child, Jacques Pepin, Ming Tsai, and Rick Bayless. Growing up, my mother would cook everything; she's inspired a lot of dishes at several restaurants. She had a wide range of food she would make, from fresh pizza to enchiladas the next day, I always enjoyed it. One thing I always ask my cooks is, "Would you feed it to your mother?" If not, then something isn't right. Oddly recall baking a lot when I was younger as well; not my favorite thing to do now.
Do you have a specific type of food that you focus on? What was it that first drew you to cooking that type of food? Can you share a story about that with us?
A specific type of food that I like to focus on is seafood. I love seafood, perhaps because I didn't grow up eating a lot of it. I worked for a chef who transferred to the Ritz in Hawaii, and in his first six months of being there, he invited me out to run their signature restaurant, the Banyan Tree. During that time, we worked hard to make memorable experiences for the guests by using local fresh seafood. We also ran a few stations at The Kapalua wine & food event. I had the opportunity to connect with locals and see spearfishing. Those memories make me biased toward seafood.
Can you share the funniest or most interesting story that has happened to you since you became a chef? What was the lesson or takeaway you took out of that story?
There have been so many wild nights over the years, it's hard to recall one specific scenario. Our assistant restaurant manager at my current restaurant, St. Cruz, in The Leo Kent Hotel, who I've worked with in the past, once was trying to replace the ketchup bag we had hanging on a wall in our server station. She accidentally installed it the wrong way, and was immediately covered in ketchup, and ran over to me for help!
Can you tell us a story about the hard times that you faced when you first started your journey? How did you overcome this obstacle?
The first time I had to do a 90+ hour week as a banquet chef was intense. The company president was there as I was falling asleep standing up during speeches, but everything was made ok when he told me in person that he enjoyed his lamb entrée. I cried.
In your experience, what is the key to creating a dish that customers are crazy about?
Any dish with a story. A dish that connects people with any time, place, or memory they have, whether it's spaghetti and meatballs, or lobster & bernaise.
Personally, what is the 'perfect meal for you'?
Ribeye steak, cooked rare with king crab legs and lots of compound butter and demi.
Where does your inspiration for creating come from? Is there something that you turn to for a daily creativity boost?
I usually turn to previous mentors, or menus of restaurants I've worked in the past for inspiration. I like taking simple, yet elegant dishes, and elevating them by using local ingredients. I do love the saying 'get back to the basics,' we can't forget this, less can be more.
Are you working on any new or exciting projects now? What impact do you think this will have?
Having just opened The Leo Kent Hotel and St. Cruz restaurant was an exciting opportunity that was just done. I hope that it has a large impact on the downtown Tucson Market and will be a success.
What advice would you give to other chefs or restaurateurs to thrive and avoid burnout?
Don't quit, don't give up, When you think you cant take anymore, push through it. Spend time doing something that you love doing outside of your career.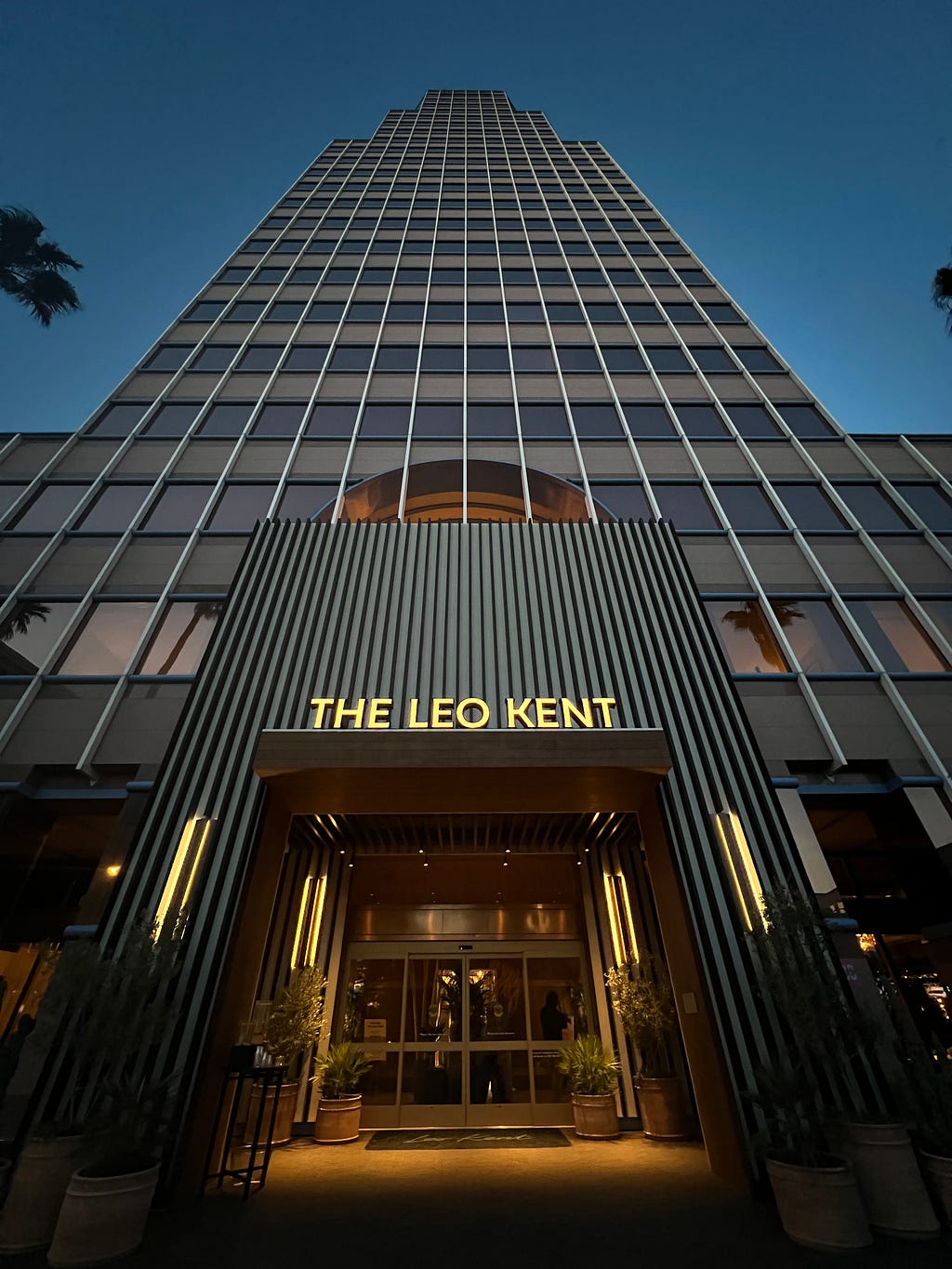 Thank you for all that. Now we are ready for the main question of the interview. What are your "5 Things I Wish Someone Told Me When I First Started as a Chef" and why? Please share a story or an example for each.
Appreciate the free time that you have because there won't be a lot of it. Relationships and family ties will be tested.
Take notes and try to absorb as much as possible. When I first joined the Ritz, it was as a cook. My chef always had me take notes, "Why are you not taking notes, why are you not writing this down." He was so correct, and I carried this on with all the great cooks and interns that I was able to work with.
Ask for help when you need it. Do not be the cook or chef or dishwasher that doesn't ask for help. Everything I ask anyone to do is me asking for help, we can't do this alone, nor do I want anyone to feel that they must do it alone. I will explain to rising cooks and chefs as well. When I ask someone to take out the trash or to make demi sauce for the evening or to print out the schedule that is me asking for help.
Embrace the moments of chaos and control them, you will get a rush.
I always enjoyed banquets and the rush to get everything in order and perfect for a reception, so many moving parts right until the end, pause and look what you have the ability to be a part of and create.
Plating Up world class food for hundreds of guests, with the whole team getting everything in order. Heat lamps, hot boxes, orchestrating multiple kitchens and departments. Multiple Chefs leading each course.
5. There is always more to learn. Many people I have met or worked with in the past can think they know it all once they reach a certain level and I can't disagree more. You're putting a block on yourself and growth the second you believe this. Try to learn something every day. I know I do.
Thank you so much for these insights. This was very inspirational!
---
Chef Devin Pinto Of The Leo Kent Hotel: 5 Things I Wish Someone Told Me Before I Became a Chef was originally published in Authority Magazine on Medium, where people are continuing the conversation by highlighting and responding to this story.