The New Portrait Of Leadership: Felicia Loo Of SFPM Consulting On Strategies to Shape Yourself Into A Modern Masterpiece
An Interview with Karen Mangia
I work with non-profit organizations, and the biggest challenge as a leader is letting our hands go while ensuring that the tasks are completed on time and efficiently. Building trust while nurturing new team members to complete the tasks takes time.
We are living in the Renaissance of Work. Just like great artists know that an empty canvas can become anything, great leaders know that an entire organization — and the people inside it — can become anything, too. Master Artists and Mastering the Art of Leadership draw from the same source: creation. In this series, we'll meet masters creating the future of work and painting a portrait of lasting leadership. As part of this series, we had the pleasure of interviewing Felicia Loo.
Felicia Loo is a food safety consultant with SFPM Consulting. She is a Food Science graduate with a minor in Commerce from the University of British Columbia. She has over 11 years of experience working in the food industry in multiple positions, from marketing to food safety consulting. She is an expert in building food safety programs and implementing food safety management systems. Her role primarily focuses on educating and assisting food manufacturers and importers in building, implementing and managing a food safety management system.
Thank you for joining us. Our readers would enjoy discovering something interesting about you. What are you in the middle of right now that you're excited about personally or professionally?
I am very excited about 2023 for our plan to build a HACCP training catered for our clients and to get registered as a food safety auditor. These would help our clients gain from our expertise and improve their food safety culture and management system.
We all get by with a little help from our friends. Who is the leader that has influenced you the most, and how?
My first wake-up call about leadership was from one of my managers. She called out my leadership style and helped me understand and apply leadership skills that I learned from leadership classes.
Sometimes our biggest mistakes lead to our biggest discoveries. What's the biggest mistake you've made as a leader, and what did you discover as a result?
My biggest mistake is not starting my food safety consultancy firm earlier. I have learned so much in industry knowledge and leadership since I start my own business. Further, my consulting practices allow me to help more food companies to understand how to manage and implement food safety management systems.
I am also able to voice the importance of food safety culture proactively.
How has your definition of leadership changed or evolved over time? What does it mean to be a leader now?
My definition of leadership started with involvement and having followers. As time passed, I realized that the best leaders are those who do things they think should be done without relying on followers.
I learned that you would be able to gain followers only if you start doing -start being a leader. Lead by doing.
Success is as often about what we stop as what we start. What is one legacy leadership behaviour you stopped because you discovered it was no longer valuable or relevant?
Using position to get things done. While leadership is often based on position, the position is simply a title. Building trust can help us build influence, allowing our tasks to be completed.
What is one lasting leadership behaviour you started or are cultivating because you believe it is valuable or relevant?
Treating staff the way they wanted to be treated. I work with food companies, and the number 1 thing I look for in a long-term client is building a food safety culture. By having managers who care about their employee's working environment and how they perform their tasks, we can help food companies build a culture that creates leaders for the future. Leaders who will honour food safety culture and continue to build food brands for our consumers and for us.
As a leader, we must support and encourage our staff to voice out their challenges and work together to find a workable solutions.
What advice would you offer to other leaders who are stuck in past playbooks and patterns and may be having a hard time letting go of what made them successful in the past?
As a leader, we are often challenged by the ever-changing socio-environment. While our past success forms a part of our future success prediction, it is important to remember that constantly reviewing and understanding the directions of the projects and company, along with past experiences, helps us go further in our leadership journey.
Many of our readers can relate to the challenge of leading people for the first time. What advice would you offer to new and emerging leaders?
Understanding and guiding new and emerging leaders based on their goals is important. They will benefit from encouragement to provide their own solutions instead of feeding them with the solutions. I always let them know that they are supported through the process and commit to our promises.
I see far too many managers who promise their staff but never follow up. As a result, their staff try to take things into their hands or, worse, choose to ignore the issues. This situation continuously disrupts the business operations and culture, resulting in an increase in waste and poor employee morale and productivity.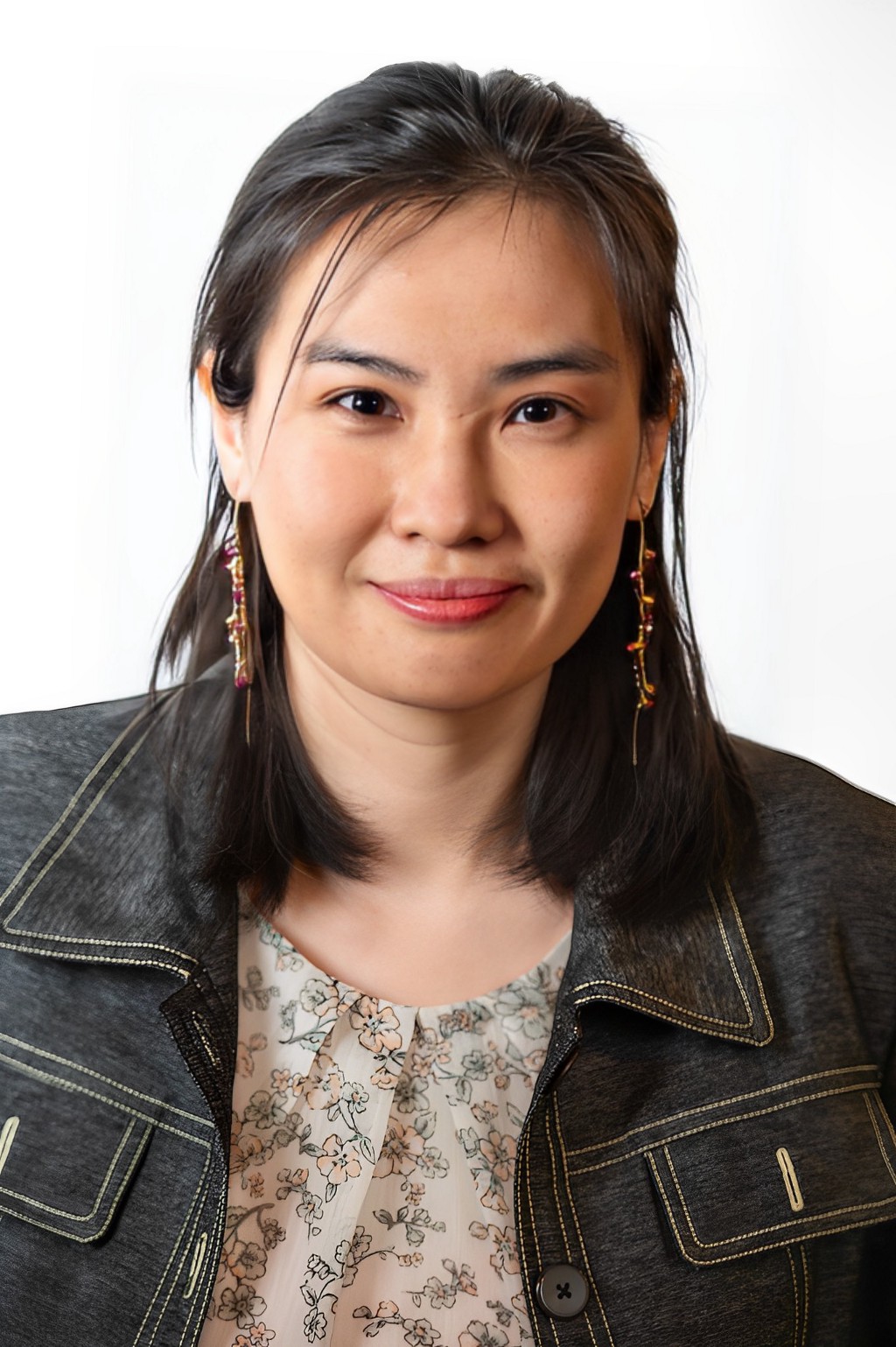 Based on your experience or research, what are the top five traits effective leaders exemplify now? Please share a story or an example for each.
I work with non-profit organizations, and the biggest challenge as a leader is letting our hands go while ensuring that the tasks are completed on time and efficiently. Building trust while nurturing new team members to complete the tasks takes time.
I typically get started by showing our new team members their tasks and ensuring that I will support them as they complete the tasks. There is nothing wrong. Just a learning process.
The second leadership trait is knowing when to follow up. As a leader, we get busy with our tasks and sometimes, it is normal to miss following up with our staff. When I was working, I knew how much I craved the attention of my managers to ensure I got the tasks completed correctly and so that I could ask for new tasks.
These lessons ensure that I always schedule time on my calendar to follow up with the team members or staff I hire to ensure they are properly supported. Nothing is worse than saying I support you, but I don't have time for you!
The third important trait is planning. A good leader has a vision and plans to guide their team. Our projects are often based on tight timelines. Leaders with good planning skills can ensure the project tasks are completed on time while utilizing the employee's skills.
The next traits are the reflection. We must review our wins and losses in each project at each milestone point and the end of the project. Leaders who reflect understand the opportunities and weaknesses and can act on these to improve their team for the next project.
Empathy is a very important value. As humans, we sometimes require additional time for our personal life. Many employees are unwilling to request additional time off, for example.
When I see my team needs a break, I ask them if they want a break. Leaders who are empathetic to their team members gain the trust of their team members. When these leaders need help from their team members, they will volunteer to complete the tasks, even when you do not ask.
American Basketball Coach John Wooden said, "Make each day your masterpiece." How do you embody that quote? We welcome a story or example.
We choose to build a chapter every day of our life. I enjoy having diversity in my career. My day can vary based on the tasks, projects and meetings that are scheduled in my calendar. When I meet with our SFPM client for our biweekly meeting, I typically am not aware of the discussion. It makes things interesting as I often need to help and guide our clients in an impromptu format. Sometimes, I provide a definition. Sometimes, it would be an example. Sometimes, I will be providing quick training.
Sometimes, I win a client and sometimes, I lose a client. Embracing the moments and learnings are important artworks of our own. Let's learn to embrace them!
What is the legacy you aspire to leave as a leader?
Often, we think of ourselves as a leader, but a true leader is someone who builds another successful leader. I like to encourage our readers here to think about promoting and helping others to lead in the leadership journey.
How can our readers connect with you to continue the conversation?
You can find me at www.sfpmfoodconsulting.com.
Thank you for giving us the opportunity to experience a leadership master at work. We wish you continued success and good health!
About The Interviewer: Karen Mangia is one of the most sought-after keynote speakers in the world, sharing her thought leadership with over 10,000 organizations during the course of her career. As Vice President of Customer and Market Insights at Salesforce, she helps individuals and organizations define, design and deliver the future. Discover her proven strategies to access your own success in her fourth book Success from Anywhere and by connecting with her on LinkedIn and Twitter.
---
The New Portrait Of Leadership: Felicia Loo Of SFPM Consulting On Strategies to Shape Yourself Into… was originally published in Authority Magazine on Medium, where people are continuing the conversation by highlighting and responding to this story.