When writing feels like therapy, but writing is also your work — make sure you have a real therapist to go to with the therapy, so writing can be therapeutic work, and not just therapy.
As a part of our series about leaders who are using their social media platform to make a significant social impact, we had the pleasure of interviewing Eli Rallo.
Eli Rallo is a writer, Content Creator, Podcast Host and media personality. Eli is the go-to source for friendly and unbiased counsel on navigating your 20s in the digital age and hosts the popular Miss Congeniality podcast. Her highly-anticipated book, "I Didn't Know I Needed This," a collection of essays about navigating the dating world in your 20s, is releasing Fall 2023.
Thank you so much for joining us in this interview series! Can you tell us a story about what brought you to this specific career path?
I feel like in many ways, I've always been creating content. Making content — be it writing plays, poems and short stories, crafting funny instagram stories and videos for my friends or being in creative spaces with audience engagement was always sort of my wheelhouse. I never knew or thought this could be a career in any way. That said, I see myself as a writer first, creator second. I think that the true pinnacle of my content and my creation in general, is writing.
I got sent home from college at the University of Michigan early in 2020, due to covid. It was my senior year, and we had just shy of three months to go before graduation. I was waiting on graduate school acceptances and a few jobs to get back to me, but ultimately felt pretty lost. I was, of course, incredibly lucky to have a family and a home to return to — where I was safe and healthy and we were able to support ourselves, but I was internally battling with a lot of sadness and loneliness.
I was on TikTok as a consumer, but not a creator. It was May of 2020 and I was being silly and nostalgic in my childhood home, filling up a snack jar my brothers and I had with kids with trail mix. I decided to record the process of this 'jar refill' on TikTok, add some music, and meant to post it to 'friends only' (a feature which allows you and your friends to view your content, and nobody else), but accidentally uploaded it to my public profile.
I put my phone down and when I looked at it later, the video had amassed hundreds of thousands of views and comments. The next day I started making more content — about myself, snacks, the world, my lifestyle — and this content performed even better than the first video — and I never looked back.
I remember standing on the Tony Awards red carpet, as a guest, just shy of two years later wondering how the HELL a jar of trail mix could've gotten me this far. I will always be indebted, truly, to 'the jarr' for making me into who I've become. Without trail mix, I wouldn't have a book deal (or an incredible community of people by my side), so I'm very grateful.
Can you share the most interesting story that happened to you since you began this career?
I'm pretty consistently being approached by young women and girls in public (a few times a day when I'm at home in New York) sharing how much I mean to them, or that they love my content or are a fan or follower. My demographic is majority women and femme presenting people, so it makes sense that the vast majority of girls I meet in public are women!
That said, it's always really interesting to me when men approach me in public, because my content feels so catered toward women. Once a man in his 20s stopped me on the street in New York to tell me he loved following me on Instagram. He shared that my content has helped him to learn more about and empathize more with women, and he's really grateful for that education. In comforting non-men online, I never realized I could simultaneously be a source of education for men as well — which is really cool.
Another really interesting moment is whenever I visit my Alma mater (the university of Michigan). I was invited to give a ted talk there in 2022, and people had traveled from all over the Midwest and country to see me give my talk. I got to meet them all after the talk, and I was astonished and a little shocked that people had come so far just to watch me give my talk for 20 minutes. It's also really crazy to be back in a place that really built me into who I am today, as an entirely different version of myself that I wouldn't have been able to dream of back then.
It has been said that our mistakes can be our greatest teachers. Can you share a story about the funniest mistake you made when you were first starting? Can you tell us what lesson you learned from that?
I think one of the funniest mistakes I made in the beginning was not necessarily knowing what my brand… was. I blew up on TikTok originally for making a 'jarr' of snack mix, and suddenly was thrust into the world of lifestyle content, beauty content, even comedy content too. I think when you go viral online for something really arbitrary, and turn it into something totally different, you may have some trouble figuring out what your brand really is or what direction you want to take your content in. Of course in the early days I wanted to appeal to and resonate with my original followers (who all came from 'the jarr') but I also wanted to make new kinds of content, and appeal to as many people as possible. I think TikTok, also being a hobby for me back then, and not a career, made my approach to it different. Not that I am any less authentic, but I wasn't thinking about building my platform as a personal brand or a business, it was more just silly fun. I think had I taken it more seriously in the beginning, I wouldn't have had as much of a learning curve years later when it became my career.
Building an online presence is in many ways creating your own personal business or brand. I wish earlier on I had known that being professional, being organized and having a plan is really important for success. I'm glad I've learned along the way, because it wouldn't have been possible for me to know then what I do now, but I do wish I hadn't made the mistake of treating my now-career like more of a hobby then.
You have been blessed with success in a career path that can be challenging. Do you have any words of advice for others who may want to embark on this career path, but seem daunted by the prospect of failure?
You have to fail in order to succeed. We only know what success feels and looks like because we know what failure feels and looks like. If I told you that you'd have to fail ten times to succeed once, you'd be eager to fail, and you wouldn't fear it. I look at failure and success less like enemies and more like lovers. Let's all be honest: you're going to fail a few times, you're going to fall and have to pick yourself back up — but the first time you taste success it's going to be worth it. Expect failure and embrace it. It makes us into champions.
Ok super. Let's now jump to the core focus of our interview. Can you describe to our readers how you are using your platform to make a significant social impact?
My entire life I've always felt inclined toward women and women's issues. Furthermore, I've felt empowered by having conversations non-men are told to have behind closed doors — or not at all. Conversations of pain, illness, menstruation, identity, love, sex, pleasure, heartbreak. I've found that watching powerful and confident non-men talk about subjects that we are taught not to talk about or aren't encouraged to talk about has made me feel at times less alone, or more confident and powerful myself. I want to use my platform to open dialogues for non-men — to spark something inside us that could lead to us feeling more empowered. I want us to talk about what confuses us, scares us, intrigues us. I want us to feel like we're ALLOWED to be loud, to take up space and to work for a world where we have equity and respect. My goal is to open the door to a safe space for us to share so that as a collective and as individuals, we grow more comfortable in who we are and who we're becoming.
Can you tell us a story about a particular individual who was impacted by this cause?
I don't have a particular story of one person, but time and time again I'll receive a DM from a follower (and I do see the vast majority of my DMs, I can't always respond, but do try to as often as possible) that includes the line 'this changed my life.' Be it an outlook, a recommendation I shared, a piece of advice I offered — I see those four words sometimes and I feel very nostalgic and also very grateful. Nostalgic because I can't even think of how many women, and non-men I would say that to if I had the chance. The reason I feel confident in my own skin at all was listening to people who felt confident in theirs. I feel grateful because truly if I'm helping one person, that'll be enough for me. If I can impact one person, that'll feel like a success. It's a special thing to be able to be at the forefront of a community you've created — a tremendous privilege and a great responsibility.
Was there a tipping point that made you decide to focus on this particular area? Can you share a story about that?
When I was in college I went through a hard time while in an emotionally manipulative and abusive, on again off again relationship. I remember feeling the most degraded, depressed, lonely and self loathing I'd ever felt. While I was going through this, I was really unable to see the way out, and while there is no one way to heal and get to the other side of something like this, I feel like I took the long way, or at least the more difficult way.
I really focused on attaining validation from men, and was not very good at attaining it from myself.
I remember years later, finally feeling better, wishing that I'd had someone around my age to talk to about the emotions I was feeling, the regret, the guilt and the shame, without feeling embarrassed or uncomfortable or like I wanted to blame myself. In that instance I also realized that the more we talk about these topics — ones that non men feel shameful about or embarrassed by or like they can't talk about them — the more we make others feel comfortable talking about them. Eventually we'll have a society where these 'taboo' conversations and occurrences no longer feel that way.
I realized I wanted to speak up on how it feels to say yes when you wish you said no, how to get over it when you bleed in a guy's bed, how you handle heartache, how you deal with ghosting or queefing or falling out of love. There are so many things I wish I'd known, or wish I'd known how to talk about, and I want to open the door to these conversations.
Are there three things the community/society/politicians can do to help you address the root of the problem you are trying to solve?
We live in a heteronormative patriarchal society, meaning society sees heterosexual relationships between men and women (with specific gender scripts) as the norm, and everything else the other. I think we can make the world a more accepting and safer place if we exchange that idea for a more fluid idea of gender, sexuality and relationship in general. By not assuming that all women would like to be in relationships with men, have children and get married — we get there. By not assuming that all people would like to be in relationships at all, we get there. By not assuming and projecting gender identity and sexuality so casually, we get there. By listening to and prioritizing the voices of non-men — including nonbinary people, BIPOC women, disabled people, trans women and more, we get there.
Society also has a very different view of men and everyone else as it relates to positions of power and positions in society in general. When men speak of sex — it's seen as normal, 'locker room talk.' When women do it specifically, it's vulgar, disgraceful and unprofessional. When men choose to be single or choose to focus on their career — they're seen as independent bachelors with goals. When women do the same, they're seen as heartless, sad, lonely 'bitches.' When women have many hobbies and interests they're unfocused, when men do the same, they're dynamic and interesting. Double standards permeate every facet of our existence and make it incredibly difficult for women to attain the same things as men do easily, because of the hurdles in our way. The duality of our thinking also excludes many other people who do not fit into a strict gender binary.
Undoing our internalized misogyny is also work that all of us need to do — especially fellow women. The issues we are trying to tackle as a collective become more difficult to tackle, if not impossible to tackle, when we're working against one another, fighting with, bullying or excluding one another. You've likely heard of intersectional feminism — which is feminism beyond white washed feminism — which includes, centers and prioritizes ALL women — trans women and femme presenting people, in addition to BIPOC women, fat women, disabled women, etc.
We can no longer talk of dismantling the patriarchy, and feminism at all, without also having conversations of race, class and privilege. It is so beyond important for people in power to come around to this idea first.
Why do you think social media in particular has the power to create social change and create a positive impact on humanity?
I started building my platform in 2020, when social and in-person interaction was all but impossible, and connection was only possible in manufactured, online ways. I think social media is a real double edged sword, and we need to be careful about becoming 'chronically online', or spreading misinformation with how rapidly we can spread information at all. But, despite those pitfalls, I do see social media as one of the most powerful mechanisms to create social change and positive impacts on humanity that we have today.
For starters, the sheer reach of social media makes it unlike anything we've ever witnessed in our lifetimes. We've never had such a fast way to reach anyone in the world before. The connections we can make to those who we both empathize and resonate with, and those who we have no similarities to, allow us to explore our own identities and also be educated on identities we do not hold ourselves.
Social media is also a way to market one's ideas — for free. If you have a hypothesis, a story or even an event or a call to action to share, you can do so instantly, on tons of different platforms, reaching thousands upon thousands of people in the blink of an eye. We've never had such a streamlined way to get the word out about social activism and sociopolitical causes in general in our lifetime. This ability to connect alone will forever alter society in a positive way.
What specific strategies have you been using to promote and advance this cause? Can you recommend any good tips for people who want to follow your lead and use their social platform for a social good?
I have a following on TikTok and Instagram, and I also create content via an audio podcast. Having different mediums where I share different types of content really helps to reach as many people as possible. Some people prefer video to photo, others audio to video. Everyone prefers to get their content in different ways — so being able to reach people across mediums is an incredibly helpful strategy.
Secondly, building a platform from the ground up isn't easy work, but I do think we all have it in us to achieve our goals on social media if we really want it. Making sure to remain consistent (posting multiple times a day), carving out a niche for yourself that is unique to you and creating content that only YOU can create right now. Being unique, with your finger on the pulse of the trends and simultaneously being consistent can really help to build a platform.
I also want to note that social media algorithms tend to favor the societal western beauty standard (thinness, whiteness, etc). So that said, always do your part in raising up, hearing, sharing, commenting on and liking content made by creators who may not fit that mold. They deserve the same virality, energy, compensation and attention as white creators making the same type of content.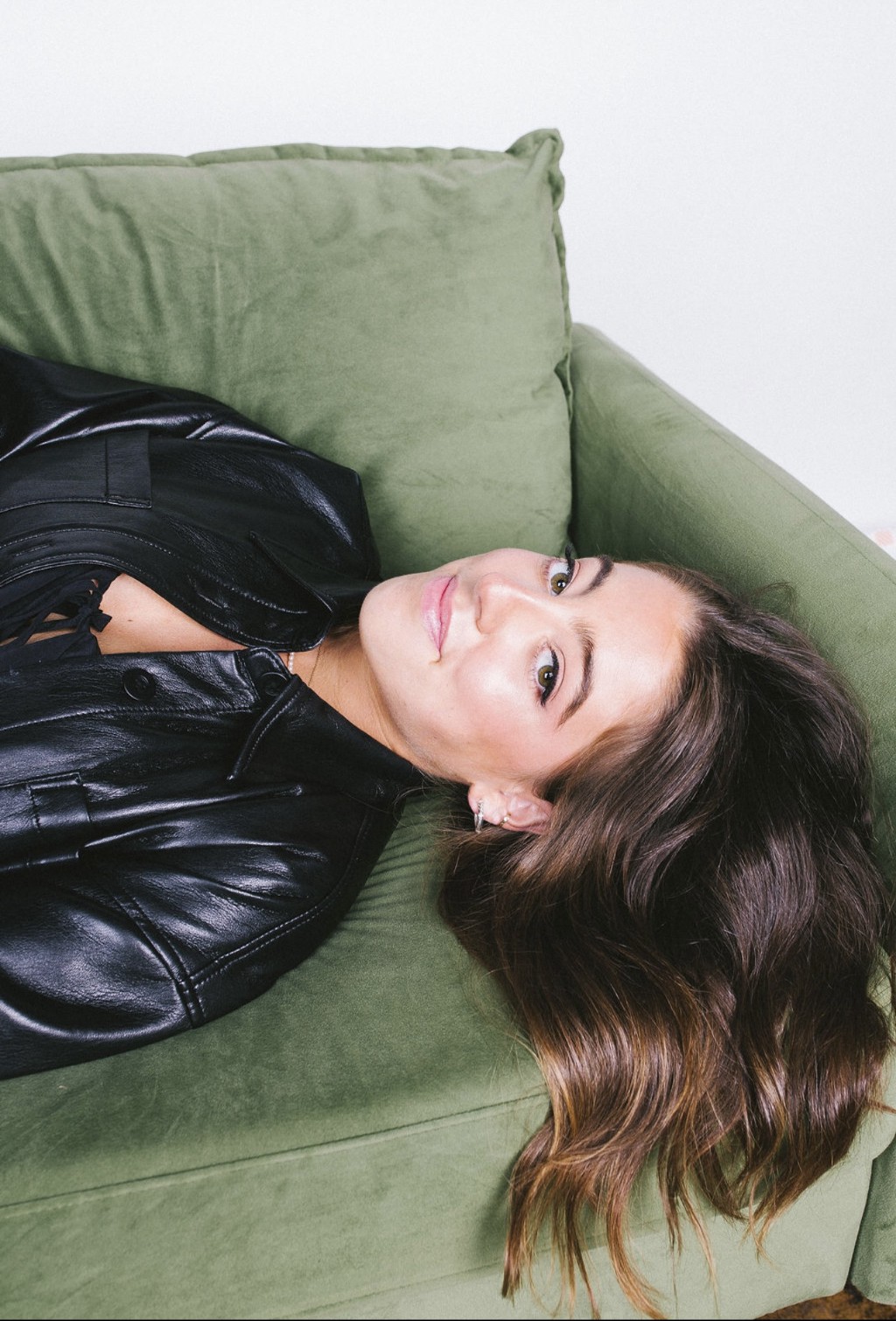 What are your "5 things I wish someone told me when I first started" and why? Please share a story or example for each.
Treat everything you do as if your biggest mentors will see it, because you never know if and when they actually will
Go with your gut (there is a science behind gut instincts)
When building your own business, you're going to have to self-advocate and speak up, be willing and brave enough to use your own voice
When writing feels like therapy, but writing is also your work — make sure you have a real therapist to go to with the therapy, so writing can be therapeutic work, and not just therapy
Be yourself. Say what you mean, not what you think other people would want you to say
You are a person of enormous influence. If you could inspire a movement that would bring the most amount of good to the most amount of people, what would that be? You never know what your idea can trigger. 🙂
There are so many movements that come to mind that could bring the most amount of good to the most amount of people — finding cures for seemingly incurable diseases, ending world hunger or solving world peace all immediately come to mind.
But if I could inspire people to do one thing that I believe could fundamentally change the way we interact with, empathize with and treat one another, I would inspire people to start listening to listen, instead of listening to respond.
It seems simple, but it actually is more complex than you think, and when you start doing the work to unlearn the habit, you realize that.
When we listen to someone to LISTEN to them, and not just to respond to them, we actually learn something about whatever it is they are trying to share with us. We see them as a person worth listening to and hearing, and not just a vessel for your own response.
Especially when we're put in settings having difficult conversations, arguments or larger conversations about identity, politics and advocacy we can really start breaking ground if we just listen to what people are saying, what their lived experiences are and what they need from us.
Is there a person in the world, or in the US whom you would love to have a power lunch with, and why? He or she might just see this, especially if we tag them. 🙂
My favorite author, Cheryl Strayed (she follows me on Instagram, so you never know). She is one of the reasons I was able to write my debut, she is one of the reasons I write at all and she is without a doubt the wisest person I follow online. I love her and her work so much (I'm unsure if I'd be able to keep my cool through an entire meal with her).
How can our readers further follow your work online?
Thejarr (tiktok)
Eli.rallo (instagram)
I Didn't Know I Needed This (book, Harper Collins, forthcoming this fall/winter)
Miss Congeniality (weekly podcast)
This was very meaningful. Thank you so much!
---
Social Media Stars Making a Social Impact: Why & How Eli Rallo Is Helping To Change Our World was originally published in Authority Magazine on Medium, where people are continuing the conversation by highlighting and responding to this story.